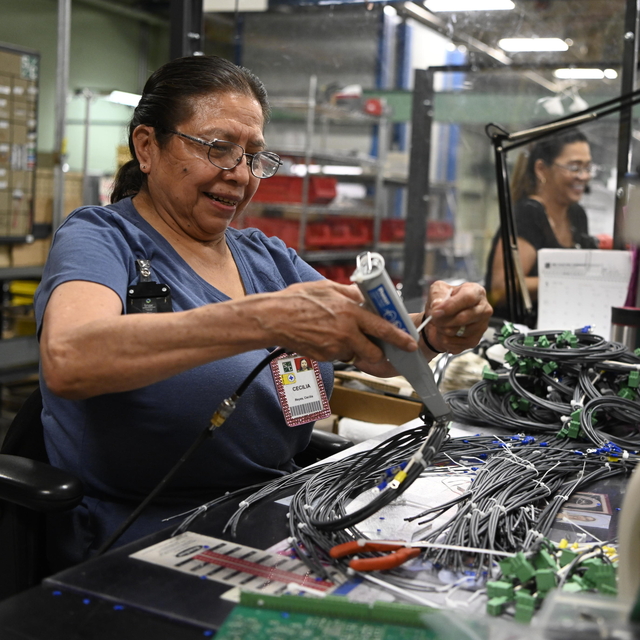 Embracing our principle of Responsible Stewardship to demonstrate our commitment to sustainability in all areas of our operations and solutions
S&C recognizes the ways the power and energy industries can significantly contribute to protecting our planet and reducing the impacts of climate change. We are driven by our guiding principle of Responsible Stewardship and are sensitive to the environmental effects of our business activities. Our approach to decarbonizing operations, diverting our waste impact, and responsibly managing the use of natural resources to enhance circularity is outlined in our Environmental Policy Statement.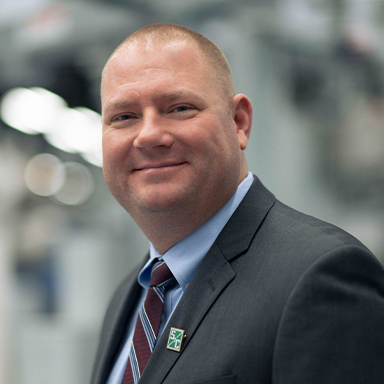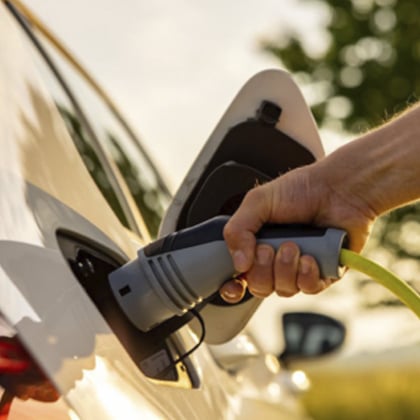 Climate Change and Decarbonization
S&C continually explores ways to make our operations more environmentally friendly and less reliant on human-caused greenhouse gas (GHG) emissions that contribute to climate change. Regular sources of GHG include carbon dioxide (CO2), methane (CH4), nitrous oxide (N2O), and high global warming potential (GWP) gases such as hydrofluorocarbons (HFCs), perfluorocarbons (PFCs), sulfur hexafluoride (SF6), and nitrogen trifluoride (NF3). S&C devotes substantial efforts toward managing our applicable emissions, including broad involvement, planning, and investment to create a companywide decarbonization goal.
The efforts that support this ambition include:
Continuing to invest in new technology, processes, and capital improvements to reduce applicable GHG emissions
Adhering to strict quality standards, monitoring, and training to minimize applicable GHG

emissions
Seeking ways to optimize energy efficiency and reduce energy and fuel consumption
Continuing to purchase renewable energy certificates for electrical energy use at all our U.S. locations in coordination with the U.S. Environmental Protection Agency's Green Power Partnership, as well as for the total electrical use at our global manufacturing locations, including in Canada, Mexico, and China
Identifying additional opportunities to promote renewable energy generation and the use of electric vehicles and electric charging stations at our global manufacturing sites
Defining short-, medium-, and long-term targets to continue reducing our own GHG emissions (scope 1 and 2)
Evaluating GHG emissions from our value chain (scope 3) to develop a baseline and strategy
Scope 1 Emissions
Scope 2 Emissions
Waste Management and Diversion
Our global waste management program focuses on prevention, reuse, recycling, and composting initiatives throughout our facilities. Within the last few years, S&C has matured this program by implementing additional material-management and waste-handling practices, including:
Measuring our waste impact by tracking the amount of waste we generate, reuse, recycle, compost, and convert into energy
Working with third-party experts to find new ways to decrease waste generation and enhance our waste-handling/disposal processes
Involving team members in waste-minimization efforts by assembling teams of volunteers
Reinforcing positive and proactive behaviors aimed at eliminating waste by following the Waste Hierarchy
Global Waste Diverted from Landfill
2022 Global Waste Disposal
Resource Conservation and Pollution Prevention
S&C has made numerous facility upgrades to reduce the intensity and impact of our activities, even as our operations have grown significantly. Key initiatives include investing in new powder paint coatings with low to zero volatile organic compounds (VOCs) and hazardous air pollutants (HAPs) in our global manufacturing locations, resulting in a reduction of more than 95% since the 1990s. S&C has also driven the installation of LED lighting, automation systems, and high-efficiency boilers, and adopted green building practices that include a green roof at our Chicago headquarters and white roofs in other global locations, cooling towers, and electric vehicle charging stations. The upgrades also include use of electric forklifts and water low-flow devices on faucets and bathroom fixtures. In addition, we have reduced the amount of rinse water used for plating and phosphating processes and minimized the amount of water used for landscape irrigation.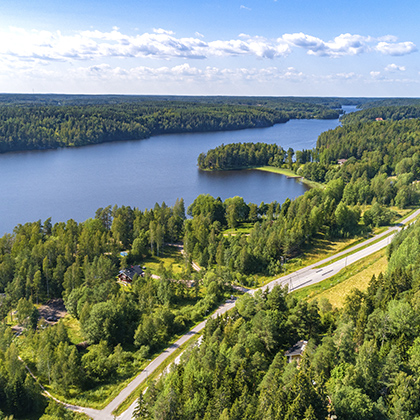 Volatile Organic Compound (VOCs) Emissions (U.S.)
Hazardous Air Pollution (HAPs) Emissions (U.S.)
Electricity Use (Global)
Natural Gas Usage (Global)
Water Use (Global)
Supply-Chain Management
As a global provider of equipment and services for electric power systems, we understand the critical nature of maintaining a resilient, reliable, and responsible supply chain. S&C strives to work with goods and services suppliers that share our values and commitments to quality, dependability, integrity, and mutually beneficial results.
In addition, we:
Uphold a Supplier Code of Conduct that is accessible on our website and included with all contracts
Rely on a variety of practices to maintain a sustainable supply chain, including sourcing locally, promoting efficient materials use, and mapping efficient routes
Strive to build and sustain partnerships with trusted suppliers from a diverse range of backgrounds, including minority- and woman-owned businesses, as well as local and small businesses in the communities where we operate