IntelliLink® Setup Software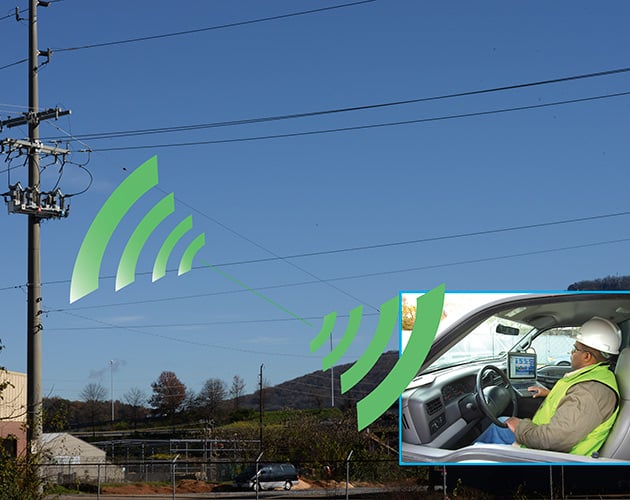 IntelliLink® Setup Software
Access your S&C Automation Products from any PC
The IntelliLink Setup Software is a Windows®-based program that provides a common interface and a consistent look and feel, plus similar screens, layouts, and procedures for all S&C's automation products.
Back to Top
The IntelliLink Setup Software, furnished at no charge with S&C Automation Products, greatly simplifies device setup but offers no fleet management capabilities. The IntelliTeam® FMS Feeder Management System software, available via license purchase, enables configuration, data download, and device analytics of your fleet of S&C's automation products from a single enterprise system.
The main features of the IntelliLink Setup Software and the IntelliTeam FMS are compared in this table.
| Function | IntelliLink® Setup Software​ | IntelliTeam FMS® Feeder Management System​ |
| --- | --- | --- |
| View Data and Troubleshoot System​ | X | X |
| Remote Configuration​ | X | X |
| Password Management​ | X | |
| Multiple Device Access​ | Non-simultaneous | X |
| Download Data, Events and Logs​ | X | X |
| Data, Event, and Alarm Logging​ | X | X |
| Update Device Firmware​ | X | X |
| Intelligent Alerts and Actions​ | | X |
| Remote Device Control​ | X | X |
| Unsolicited Reporting​ | | X |
| IntelliTeam Sequence of Events​ | | X |
| Scheduled Data Gathering​ | | X |
| DNP Point Logging​ | | X |
| User-Defined Dashboards​ | | X |
| Communications Support​ | | X |
The IntelliLink Setup Software is S&C's Windows-based program for interfacing locally or remotely with our automation controls. You can view real-time data, manage setpoints, gather troubleshooting information (i.e., settings snapshots and logs), and download historical data for reports — all from screens that are easy to use and understand.
IntelliLink is included with all S&C Automation Products, which includes the IntelliRupter® PulseCloser® Fault Interrupter, 6800 Series Automatic Switch Controls, IntelliNode™ Interface Modules, and IntelliCap® 2000 Capacitor Switch Controls.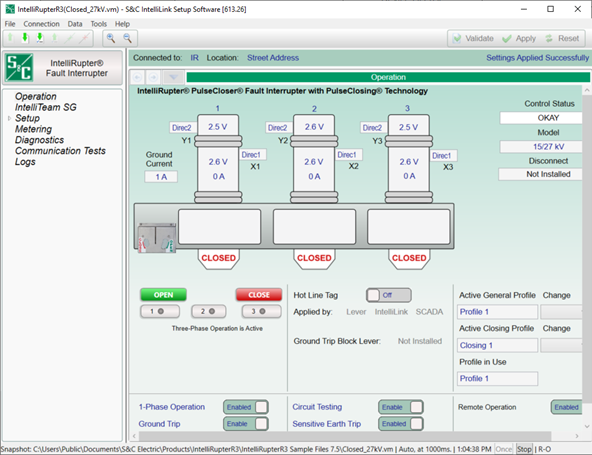 The IntelliLink Setup Software can also remotely access control information over the communication link of DNP-equipped S&C Automation Products. When connected remotely, all setup and data-gathering capabilities are available remotely by connecting a computer to the SCADA communication port on one of the networked S&C automation devices. IntelliLink is also capable of communicating over Ethernet TCP/IP and UDP/IP, allowing operation through gateways and servers.
IntelliLink also provides role-based access controls which allows the admin user to configure the user access controls to support separation of duty and least functionality security concepts along with unique username and passwords.