Asset Management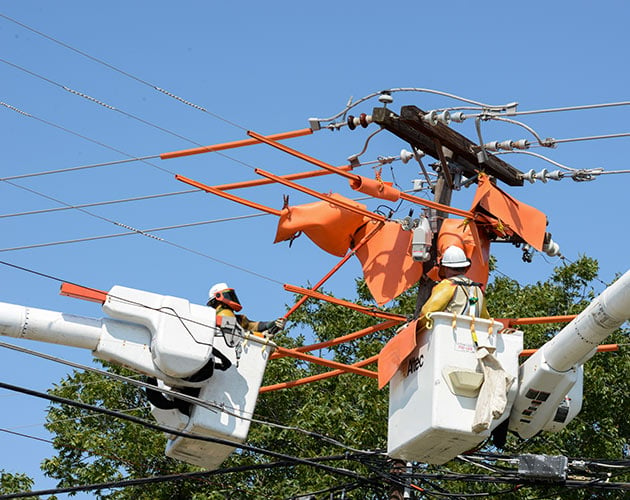 Electricity generation, transmission, and distribution equipment is designed to provide safe, efficient, and reliable power when properly maintained. But years of continued use and exposure to the elements can adversely affect equipment reliability, which can result in unplanned outages . . . and associated financial losses.
S&C offers Asset Management Programs for wind and solar generation, data centers, utilities, government facilities, universities, and other major power users. These services reflect S&C's years of experience with medium- and high-voltage electrical equipment and our proven systematic approach to maintenance.
An S&C Asset Management Program will reduce the risk of equipment failure, extend the life of your equipment, and minimize the occurrence of costly unplanned outages. Our broad range of asset management services allows S&C to be your single resource for managing, monitoring, and maintaining your critical assets.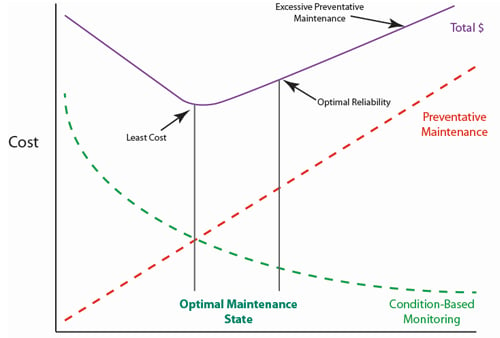 To maximize the operating life of your electricity generation, transmission, and distribution equipment,you need to strike the right balance between preventative maintenance and condition-based monitoring. Too much of either results in excessive costs, too little can force an emergency response when equipment problems arise.
S&C's approach to asset management focuses on delivering the right balance of services—an asset management program this achieves your "Optimal Maintenance State," ensuring high reliability and low cost.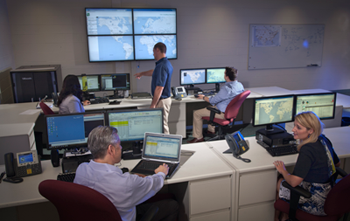 S&C's Global Support & Monitoring (GSM) Center provides 24x7 condition-based monitoring and support of your assets, ensuring that equipment is performing per manufacturing and engineering specifications. Staffed by S&C technical experts, our GSM Center is protected by both physical and cyber security to ensure the privacy of our customers' information.
When equipment starts performing outside of pre-set tolerances, S&C can quickly recognize, communicate, and begin resolving issues for our customers. The GSM Center is tied to our post-sales support call center, which helps customers troubleshoot problems with equipment after commissioning.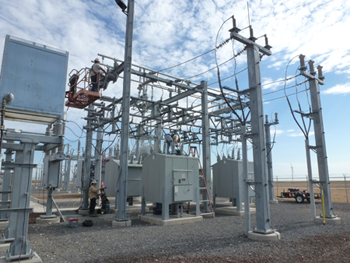 S&C can conduct preventative maintenance on your assets to ensure that they continue to perform properly. In addition to routine cleaning, lubrication, and adjustment, our field service specialists will assess the condition of your equipment, replace worn components, and implement any product enhancements. Routine maintenance programs are a critical part of S&C's balanced asset management approach.
Routine maintenance programs can be implemented on a weekly, monthly, annual, or bi-annual basis. Services offered include:
Inspection
Infrared Imaging
CO2 Cleaning Services
Repairs
Testing
Onsite Troubleshooting
Equipment Condition Reports with Photos
Part Installation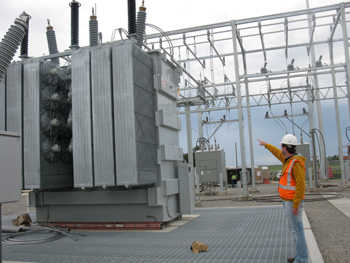 S&C will ensure that your assets are not just well-maintained, but optimized for peak performance and long-term use. We can combine multiple Asset Management services to customize an asset optimization strategy for your equipment and needs.
Developing an action plan for optimizing your current equipment and addressing your future needs is essential to reducing the risk of service interruption and extending equipment life.
Renewable Energy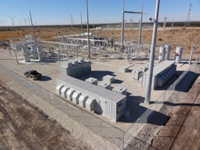 With more than 5 GW of renewables experience, S&C will ensure that your renewable generation facility achieves and sustains peak performance and profitability. We specialize in the management of renewable assets, from turbines to transformers, and can be the single resource for all of your asset management needs. Our customers' renewable plants experience less outages and provide more reliable, clean power to the grid.
---
Major Power Users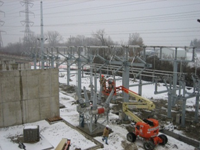 How much does it cost you when the power goes out? For hospitals, data centers, government facilities, and other major power users worldwide, the answer is often "too much." That is why major power users turn to S&C for the highly dependable systems needed to meet their power reliability requirements. To ensure that these systems continue to perform well into the future, S&C's Asset Management Programs assure our customers that the power will stay on.
---
Utilities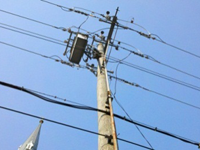 For more than 100 years, electric utilities have relied on S&C to help them achieve their power system goals. S&C's commitment to being there for our customers extends beyond commissioning into the full lifecycle of our products. Whether it is responding to unforeseen events or supplying additional resources, S&C's asset management services provide the ideal balance of resources to ensure that critical power equipment is well-maintained for the lowest cost.