SMD® Power Fuses - Outdoor Transmission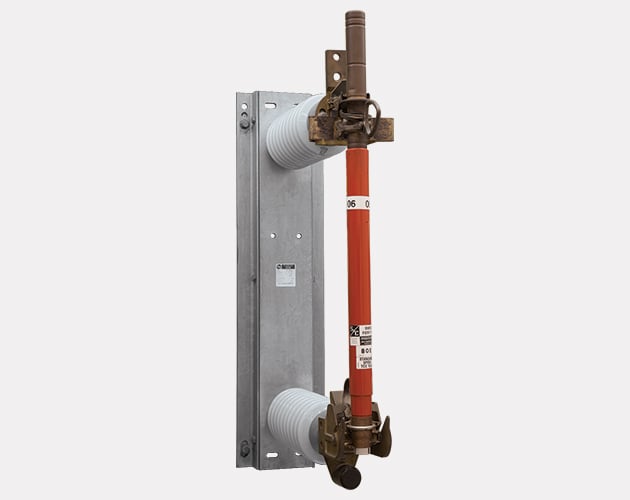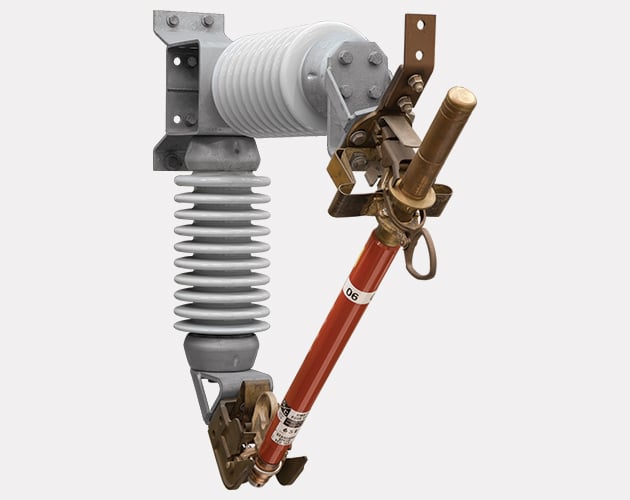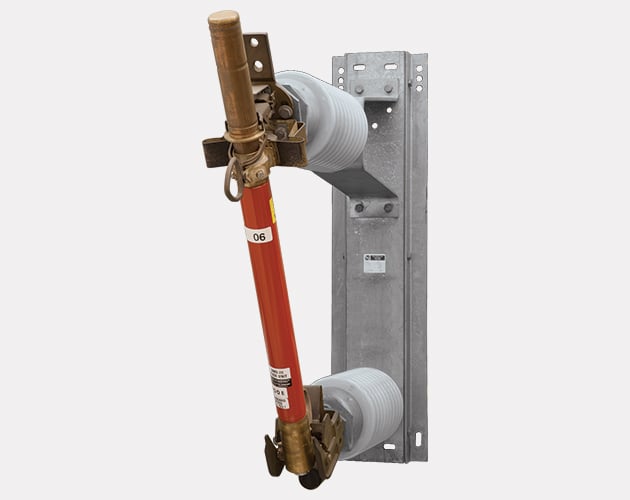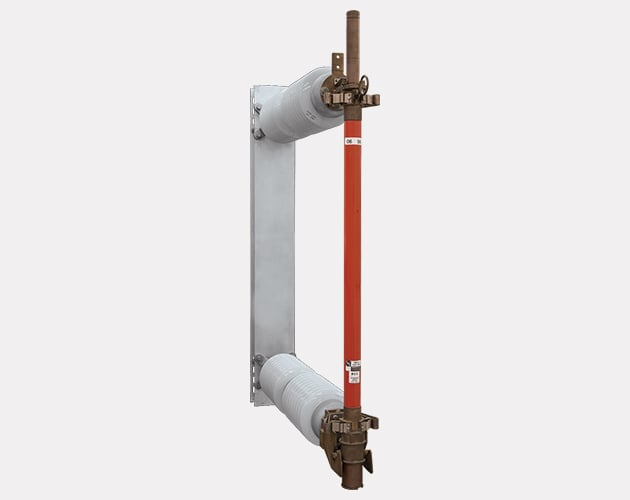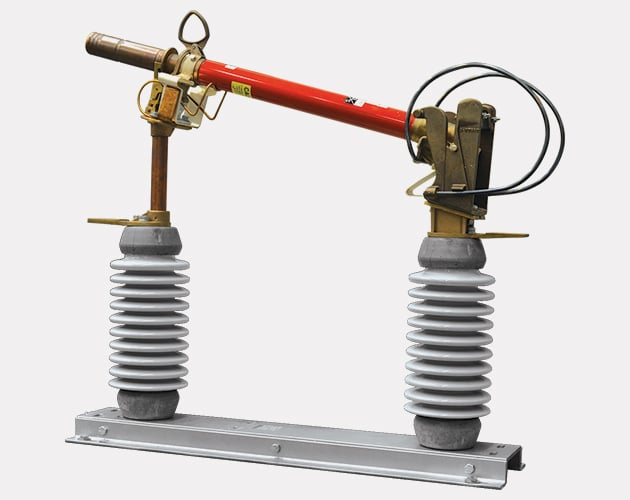 SMD® Power Fuses - Outdoor Transmission
For use at 34.5 kV through 138 kV
Offering full-fault-spectrum protection, SMD Power Fuses detect and interrupt all faults—large, medium, and small—even down to minimum melting current
Back to Top
S&C's SMD Power Fuses provide reliable, economical protection for transformers and capacitor banks in outdoor substations through 138 kV. They incorporate precision-engineered nondamageable silver or nickel-chrome fusible elements with time-current characteristics that are precise and permanently accurate — assuring not only dependable performance, but also continued reliability of system coordination plans.
With SMD Power Fuses, source-side devices may be set for faster operation than practical with other power fuses or circuit breakers, thereby providing better system protection without compromising coordination.
SMD Power Fuses are offered with maximum continuous current ratings through 300E amperes, in a variety of fault-interrupting ratings. They're available in a wide range of ampere ratings, in three different speeds: S&C Standard, Slow, and Very Slow. So they can be readily coordinated with protective relays, circuit reclosers, and other fuses. This broad selection of ampere ratings and speeds permits close fusing to achieve maximum protection and optimum coordination.
(On mobile, swipe left for remaining ratings information.)
Fuse Type
kV
Amperes, RMS, Symmetrical
Nominal
Maximum
BIL
Maximum
Interrupting
60 Hz
50 Hz
SMD-50
34.5
46
69
38
48.3
72.5
200
250
350
100E
100E
100E
6 700
5 000
3 350
6 700
5 000
3 350
SMD-1A
34.5
46
69
38
48.3
72.5
200
250
350
200E
200E
200E
17 500
13 100
8 750
17 500
13 100
8 750
SMD-2C
34.5
46
38
48.3
200
250
300E
300E
33 500
31 500
33 500
31 500
SMD-2B
69
115
138
72.5
121
145
350
550
650 & 750
300E
250E
250E
17 500
10 500
8 750
17 500
10 500
8 750
SMD-3
69
72.5
350
300E
25 000
25 000
Here's How It Works
Overcurrent melts fusible element. The strain wire severs, initiating arcing.
Released force of drive spring accelerates arcing rod upward, causing rapid elongation of the arc in the solid-material-lined bore. Under high-fault conditions, heat from confined arc causes solid material in the large-diameter lower section of the arc-extinguishing chamber to undergo thermal reaction, generating turbulent gases and effectively enlarging the bore diameter so that the arc energy is released with a mild exhaust. Under low-to-moderate-fault conditions, arc is extinguished in the small-diameter upper section of the arc-extinguishing chamber, where deionizing gases are effectively concentrated for efficient arc extinction.
Continued upward travel of the arcing rod after arc extinction causes arcing rod to drive release tube upward, tripping latch mechanism and initiating drop-out of the fuse unit.

Construction Detail — Fusible Element
SMD Fuse Units feature silver or pretensioned nickel-chrome current-responsive elements that are drawn through precision dies to very accurate diameters. They're of solderless construction, brazed into their terminals. Melting time-current characteristics are precise, with only 10% total tolerance in melting current, compared to the 20% tolerance of many fuses.
These design and construction features assure that SMD Fuse Units conform to their time-current characteristics on a sustained basis. They're corrosion-resistant and nondamageable. Age, vibration, and surges that heat the element nearly to the severing point won't affect their characteristics.
The nondamageability of SMD Fuse Units provides these important advantages:
Superior transformer protection. You can fuse close to the transformer full-load current — thus providing protection against a broad range of secondary-side faults.
Higher levels of service continuity. "Sneakouts" (unnecessary fuse operations) are eliminated.
Close coordination with other protective devices. No "safety zones" or "set-back allowances" are needed to the published TCCs to protect element against damage.
Operating economies. No need to replace unblown companion fuses on suspicion of damage following a fuse operation.

1 and 3E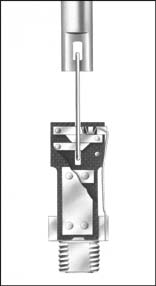 5E and 7E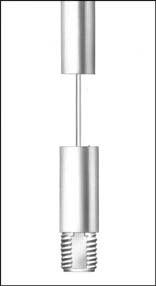 10E and above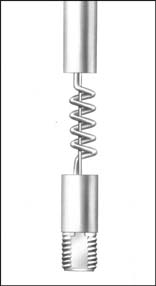 Vertical 45° Opening Mounting
115-kV SMD-2B Power Fuse shown

---
Vertical-Offset Mounting
69-kV SMD-2B Power Fuse shown

---
Upright Mounting
34.5-kV SMD-1A Power Fuse shown

---
Right-Angle Mounting
34.5-kV SMD-1A Power Fuse shown

---
Inverted Mounting
34.5-kV SMD-1A Power Fuse shown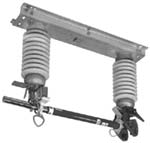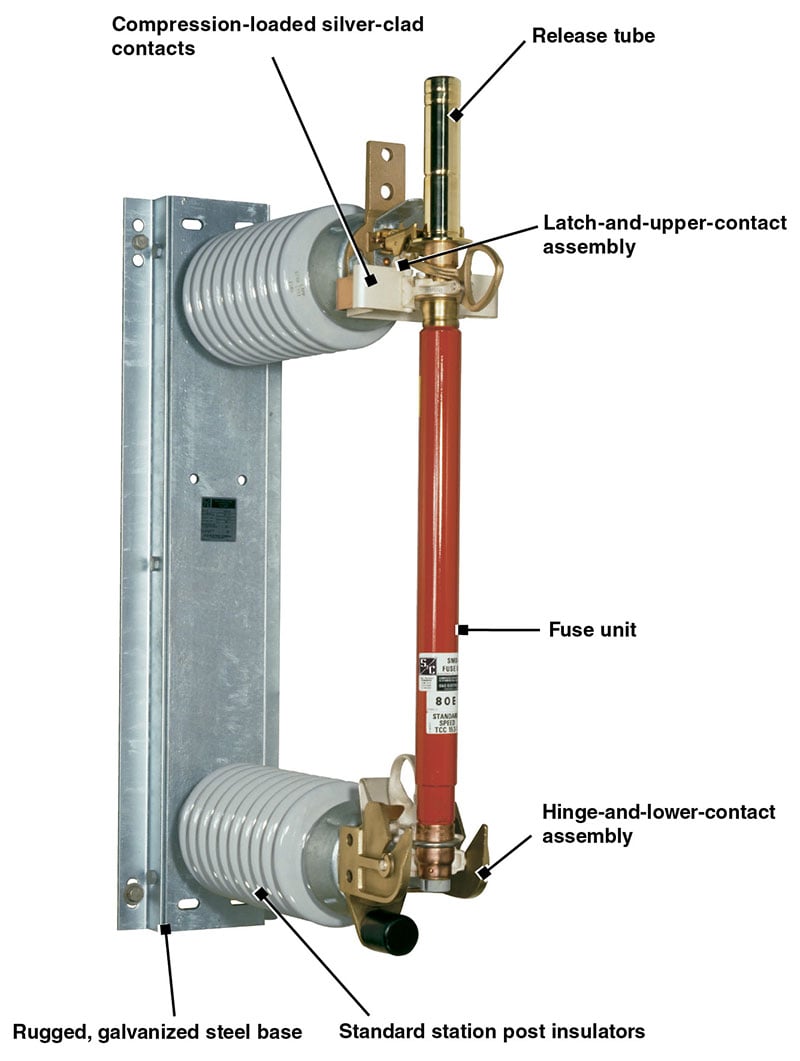 A new version of the Coordinaide protection and coordination assistant software is now available for use. Key new features include:
Download a device's curve data-points in a .CSV file format.
A new notification for "Transformer (Damage Curve)" device indicates how other device TCC curves are affected.
Curve selections were updated for the S&C TripSaver® II Cutout-Mounted Recloser:

Added NE and NK Speed under "Definite Time and Fuse Link" selection
Added a 140-A trip-coil rating for McGraw Type L, V4L, and 4E devices
Added "S&C A*" fast curves for McGraw Type 4E, 4H, L and V4L devices

A new Provide Feedback feature was added to submit feedback right from the application.
An updated User Guide now includes revision history.
Click the link below to access the new version of the Coordinaide protection and coordination assistant software today!

The Coordinaide protection and coordination assistant software lets you quickly and easily select the optimal protective device (e.g., fuses, TripSaver II Cutout-Mounted Reclosers, Vista® Underground Distribution Switchgear, or IntelliRupter® PulseCloser® Fault Interrupters) to:
Protect transformers against damaging overcurrents and coordinate with primary- and secondary-side protective devices. See how S&C's novel Transformer Protection Index (TPI) can be used to determine if the primary fuse will protect against certain types of secondary-side faults, including arcing phase-to-ground secondary-side faults.
Protect capacitor units against case rupture.
Protect underground cables from insulation damage due to excessive temperatures.
Protect overhead conductors from damage due to annealing.
Confirm the proper operation of protective devices against incident-arc energy curves for various Personal Protective Equipment (PPE) levels.
Selectively coordinate two or more devices in series to minimize service interruptions.



S&C Standard Speed

| Curve Type | kV Nom. Ratings | Fuse Type | TCC Number | PDF | Excel |
| --- | --- | --- | --- | --- | --- |
| Minimum Melting | All | SMD | TCC Number 153-1 | PDF | EXCEL |
| Total Clearing | 34.5 and 46 | SMD-1A | TCC Number 153-1-5-1 | PDF | EXCEL |
| Total Clearing | 34.5 and 46 | SMD-2C | TCC Number 153-1-5-2 | PDF | EXCEL |
| Total Clearing | 34.5 and 46 | SMD-50 | TCC Number 153-1-5-5 | PDF | EXCEL |
| Total Clearing | 69 | SMD-2B and SMD-3 | TCC Number 153-1-6 | PDF | EXCEL |
| Total Clearing | 69 | SMD-1A | TCC Number 153-1-6-1 | PDF | EXCEL |
| Total Clearing | 69 | SMD-50 | TCC Number 153-1-6-5 | PDF | EXCEL |
| Total Clearing | 115 and 138 | SMD-1A and SMD-2B | TCC Number 153-1-9 | PDF | EXCEL |
S&C Standard Speed for VTs

| Curve Type | kV Nom. Ratings | Fuse Type | TCC Number | PDF | Excel |
| --- | --- | --- | --- | --- | --- |
| Minimum Melting | All | SMD | TCC Number 115-1 | PDF | EXCEL |
| Total Clearing | 34.5 and 46 | SMD-1A | TCC Number 115-1-5-1 | PDF | EXCEL |
| Total Clearing | 34.5 and 46 | SMD-2C | TCC Number 115-1-5-2 | PDF | EXCEL |
| Total Clearing | 69 | SMD-2B and SMD-3 | TCC Number 115-1-6 | PDF | EXCEL |
| Total Clearing | 69 | SMD-1A | TCC Number 115-1-6-1 | PDF | EXCEL |
| Total Clearing | 115 and 138 | SMD-2B | TCC Number 115-1-9 | PDF | EXCEL |
S&C Slow Speed

| Curve Type | kV Nom. Ratings | Fuse Type | TCC Number | PDF | Excel |
| --- | --- | --- | --- | --- | --- |
| Minimum Melting | All | SMD | TCC Number 119-1 | PDF | EXCEL |
| Total Clearing | 34.5 and 46 | SMD-1A | TCC Number 119-1-5-1 | PDF | EXCEL |
| Total Clearing | 34.5 and 46 | SMD-2C | TCC Number 119-1-5-2 | PDF | EXCEL |
| Total Clearing | 34.5 and 46 | SMD-50 | TCC Number 119-1-5-5 | PDF | EXCEL |
| Total Clearing | 69 | SMD-2B and SMD-3 | TCC Number 119-1-6 | PDF | EXCEL |
| Total Clearing | 69 | SMD-1A | TCC Number 119-1-6-1 | PDF | EXCEL |
| Total Clearing | 69 | SMD-50 | TCC Number 119-1-6-5 | PDF | EXCEL |
| Total Clearing | 115 and 138 | SMD-1A and SMD-2B | TCC Number 119-1-9 | PDF | EXCEL |
S&C Very Slow Speed

| Curve Type | kV Nom. Ratings | Fuse Type | TCC Number | PDF | Excel |
| --- | --- | --- | --- | --- | --- |
| Minimum Melting | All | SMD | TCC Number 176-1 | PDF | EXCEL |
| Total Clearing | 34.5 and 46 | SMD-1A | TCC Number 176-1-5-1 | PDF | EXCEL |
| Total Clearing | 34.5 and 46 | SMD-2C | TCC Number 176-1-5-2 | PDF | EXCEL |
| Total Clearing | 69 | SMD-2B and SMD-3 | TCC Number 176-1-6 | PDF | EXCEL |
| Total Clearing | 69 | SMD-1A | TCC Number 176-1-6-1 | PDF | EXCEL |
| Total Clearing | 115 and 138 | SMD-2B | TCC Number 176-1-9 | PDF | EXCEL |