Back to Top
Diversity, Equity, and Inclusion are rooted in S&C's values and guiding principles, which signify our respect for people and a culture that promotes trust, teamwork, dignity, and respect within our diverse workforce. Our team members and communities look to S&C to make substantive change for the better, and we continually strive to do so.
Diversity
Diversity helps drive our innovation and competitiveness by drawing on the knowledge and experiences of the broadest range of talent. In 2020, 57 percent of full-time S&C team members were represented by persons of color and 17 percent were represented by female-identifying team members. In terms of the diversity of our salaried team members, 19 percent were represented by female-identifying team members and 31 percent represented by persons of color.

While being diverse overall, one area we have identified for improvement is diversity within our salaried positions. The journey to impact the diversity of our teams starts with how we find and attract the next generation of S&Cers. In 2020, a strategy was developed to bring more equity, transparency, and consistency to the talent-acquisition process. Initiatives to help drive change included:
Improving recruiting process consistency to increase the diversity of our candidate pools
Identifying a dedicated Talent Outreach and Engagement Manager to proactively partner with communities and to attract more candidates from underrepresented populations, specifically people of color and women
Partnering with diverse industry associations: Society of Women Engineers, Women in Manufacturing, National Society of Black Engineers, American Association of Blacks in Energy, Society of Hispanic Professional Engineers, WomenInTech, GirlsCode, and others
Broadening our university outreach and including historically black colleges and universities
Amplifying language in job postings that encourages more women and minority applicants
Defining and promoting diversity, equity, and inclusion in onboarding and specifically highlighting S&C's affinity groups
Training S&C leadership and recruiters on S&C's Affirmative Action program and goals
Identifying and partnering with search firms that target minorities, women, veterans, and other underrepresented populations
Our results show a significant increase in the number of persons of color and female-identifying team members. Of the new hires in 2020, 62 percent were represented by persons of color while 23 percent were female-identifying. Progress was also made for salaried positions, with 41 percent of salaried new hires being represented by persons of color and 28 percent being represented by female-identifying team members.
Equity
S&C's team members are the key to our success, and it is our responsibility to continue to implement equity in our policies, practices, and services. Some programs we've developed include:
Aspiring Leaders
S&C began piloting an Aspiring Leaders program designed to help team members interested in becoming leaders across the company. The pilot's goal was to learn whether S&C processes to help team members achieve their leadership ambitions were working, determine any additional tools that might be helpful, and consider other means to help S&C grow diverse leaders from within the company.
One Incentive Program for All
In 2020, S&C updated its incentive program to build a common Annual Incentive Plan (AIP) for all team members at every level across the organization, from the CEO to assemblers. Taking effect in 2021, "AIP for All" streamlines a system that previously involved multiple incentive programs having varying bonus methods for different team members and pay groups at S&C's locations. All team members now are provided incentives based on company performance, providing improved transparency and equality in the company's incentive bonus program.
Work Element Program
S&C pays above the minimum wage in all its locations. Entry-level hourly team members in the U.S. receive a wage rate that ranges from 7% to 10% above the minimum wage rate.
S&C also monitors for minimum-wage changes and proactively reviews rates for our team members.
In addition, S&C also provides training through a skills-based Work Element program that ensures team members are paid competitively based on their skills and that their wages are adjusted as new skills are attained through the program.
Pay Equality Reviews
Each year, S&C examines the total compensation of all salaried employees throughout the U.S., reviewing each team member's performance history against where the team member's base salary is positioned within their respective salary range. In reviewing this information, leaders determine whether an adjustment to the team member's base salary is needed. Adjustments are based on skill and performance. The overall review also examines gender and race to ensure all team members are paid equally.
Inclusion
Taking care of team members, in alignment with S&C's core values and guiding principles of "Respect for People," involves making sure all voices are heard and valued, no matter their racial or ethnic background, gender identity, or other diverse status. To foster this culture, S&C has several affinity groups centered around diversity and inclusion: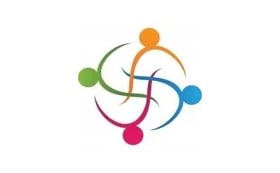 Inclusion, Diversity, Engagement & Awareness
(I.D.E.A. Group)
Promotes and maintains a diverse and inclusive work environment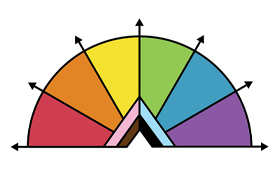 Spectrum
Fosters a safe, supportive environment for LGBTQ+ team members and educates all S&C team members about the LGBTQ+ community and meaningful allyship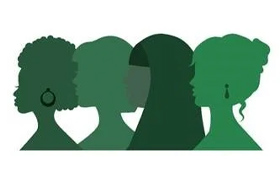 Women's Empowerment Group (WEG)
Champions personal development and provides all S&Cers with networking and educational opportunities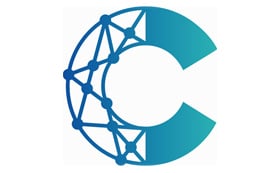 S&C Connects
Helps young team members realize their voices as owners of S&C and empowers them to connect with S&C's people, business, culture, and history
Among the key objectives of S&C's affinity groups is to educate team members and build awareness around the various cultures represented within S&C. To help accomplish this goal, the groups held a variety of events based on specific themes. These events included celebrating:
Black History Month
To uplift, educate, and acknowledge the achievements of historic and present black Americans within and outside of S&C; featured events included a Professional Development Session presentation on "Embracing Diversity and Inclusion" and a presentation on "The Black Point of View in America"
International Women's Day
Where team members in S&C's various business locations held group events (pre-COVID-19) to raise awareness of women's social, economic, cultural, and political achievements
Pride Month
With a virtual event during which a representative from the Center on Halsted, a Chicago-based LGBTQ+ community and health center, provided a course introducing LGBTQ+ terminology and shared tips and resources for meaningful allyship with S&C team members
Juneteenth
Commemorating the effective end of slavery in the United States by offering team members a historical background of the day and references to additional resources to learn more about it
Latin American Heritage
During which team members shared their experiences with history, celebratory events, music, culture, cuisine, and sports in Cuba, Mexico and Guatemala
Diwali
A spiritual festival of lights and one of the major festivals celebrated by Hindus, Jains, and Sikhs
Equal Opportunity and Respect in the Workplace
S&C supports diversity and equal opportunity in employment. All employment decisions are based on job-related criteria such as skill, ability, and experience.

S&C team members are expected to treat others professionally and with respect. They are also expected to maintain a working environment free from the damaging effects of harassment and discrimination on the basis of race, color, creed, religion, gender, age, sexual orientation, gender identity, national origin, disability, veteran status, or marital status.
Search for Openings
Help keep the lights on for billions around the world. Search our open jobs below.