Careers: Corporate Responsibility
Back to Top
S&C Electric Company, which in 2017 celebrated its 10th year of team-member ownership, is an equal-opportunity company, with 58% of the workforce at its main manufacturing facility in Chicago, and 54% across all its U.S. locations, represented by racial and ethnic minorities. A 107-year-old company, S&C has continued to grow—both domestically and globally—while keeping the needs of its diverse workforce at the forefront of its operations. The company's Chicago headquarters, for example, saw its number of team members rise by 475, or 32% percent, to 1,960 as of December 31, 2017, compared with 1,485 five years earlier.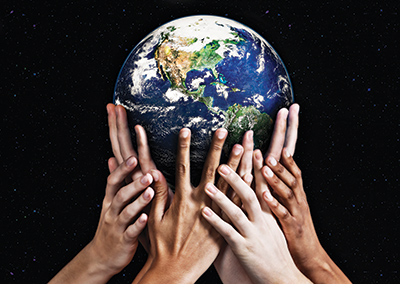 A diverse workforce is just one component that makes S&C a key contributor to the communities in which we operate. To learn more about S&C efforts to create a great place to work and to help our local communities, download the 2017 Corporate Responsibility Report.

With S&C's focus on providing a values-based culture and abundant opportunities for career growth, it's not surprising that once team members are hired at S&C, they tend to stay, often for a long time. As of December 31, 2017, the average length of employment among full-time S&C team members was 11.5 years. By pay group, the average time of employment for annual team members was 11.6 years, while for monthly and hourly team members the average was 14.7 years and 10.7 years respectively. More than 700 individuals belong to S&C's Quarter Century Club, including 330 active team members who have been with the company at least 25 years.