Careers: Corporate Responsibility
Back to Top
S&C Electric Company is a diverse, equal-opportunity, majority-minority company, with 65% of the workforce at its main manufacturing facility in Chicago, and 62% across all of its locations, represented by women and persons of color. Some 3,150 team members are employed at S&C worldwide.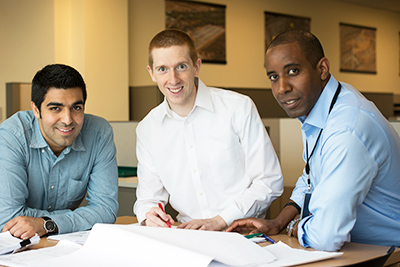 The average length of employment among full-time S&C team members is 11.6 years. The average time of employment for exempt annual team members is 11.9 years, while for non-exempt monthly and hourly team members the average is 14.0 years and 10.8 years respectively.

For more than a century, S&C's core value of "Responsible Stewardship" has been exemplified through not just the diversity and longevity of our workforce, but also by the activities that make it real to our team members, our community, our industry, and our environment. These and other factors that drive S&C to be a sustainable company are featured in S&C's Corporate Responsibility Report 2019. Below are some of the highlights.