S&C Publishes Its 2020 'Corporate Responsibility Report'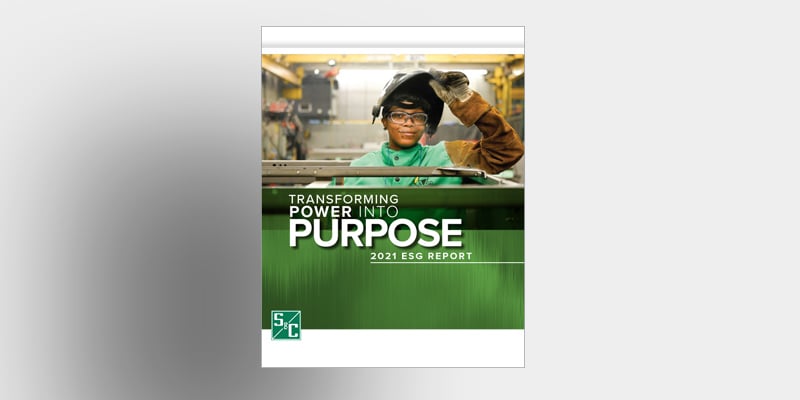 In conjunction with Earth Day, S&C Electric Company is pleased to announce the release its 2020 "Corporate Responsibility Report." This document is packed with information and supportive data related to S&C's global conservation and environmental-protection initiatives, efforts to maintain a healthy work environment and workforce, and notable company and team-member projects that support our local communities.
Key highlights in the report regarding S&C initiatives and accomplishments in 2019:
• S&C was named the No. 10 best workplace in the large employer category among businesses in the Chicago area.
• Being a diverse, equal-opportunity, majority-minority company, 67% of S&C's workforce at its main manufacturing facility in Chicago, and 64% across all of its locations globally, were represented by women and persons of color.
• S&C spent more than $1 million on activities supporting community development and health services, arts and culture, and education.
• S&C avoided sending 96% of trash to landfills and diverted 30 million pounds from landfills in 2019.
• The company composted a record 39.4 tons of waste at its main manufacturing facility in Chicago.
• S&C reduced SF6 emissions by 40%, or 16,000 tons.
• The company cut volatile organic compound production by 93.9%.
• S&C reduced hazardous air pollutant production by 62.2%.
Also in 2019, compared to the previous year:
• The Days Away, Restricted, and Job Transfer (DART) rate fell to 0.32 from 0.57.
• The Total Case Incidence Rate (TCIR) fell 1.07 from 1.35.
• Total hand-injury incidents dropped to 60 from 78.
A global provider of reliability solutions for the electric grid, S&C is committed to corporate diversity and sustainability not just through its internal operations, but also through the products and services it offers that help integrate renewable generation into the grid.
Click here to download S&C's 2020 "Corporate Responsibility Report" to learn more about what S&C doing to protect the Earth and its team members, and to support local communities.
Expert
S&C Electric Company
Publication Date
April 22, 2020