S&C Earns Top Workplace and Manufacturing Honors
Recognized for strong safety, people-first, and customer-centric culture and commitment to manufacturing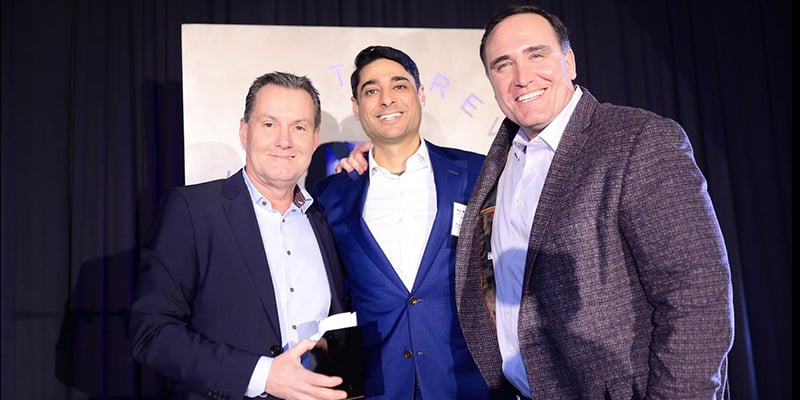 CHICAGO, May 23, 2023 – S&C Electric Company was recently honored with several Top Manufacturer awards and was named one of Milwaukee and southeast Wisconsin's Top Workplaces for 2023. The Milwaukee Journal-Sentinel announced the list of honored workplaces on May 21.
In addition, mHUB Chicago, an innovation center for the "hard tech" manufacturing economy, named S&C as the Honorary Manufacturer of the Year at the 2023 Fourth Industrial Revolution Industry Awards. This award recognizes an individual or manufacturing company that has shown excellence in business, innovation, and productivity and has made a significant financial investment in manufacturing capacity in the region.
Earlier this year, S&C was recognized as a top employer in the United States for the third year in a row by Top Workplaces USA. The award celebrates nationally recognized companies that make the world a better place to work by prioritizing a people-centered culture and giving employees a voice.
As part of the Top Workplaces USA 2023 honors, S&C was also named a Top Workplace for Manufacturing. S&C was awarded culture badges in the categories of Innovation and Compensation & Benefits.
"These national and local Top Workplace and Manufacturing honors speak to S&C's people-first mindset, safety culture, and customer focus," said Anders Sjoelin, president and CEO of S&C Electric Company. "People are happiest when they feel safe, appreciated, and supported as individuals and as team members. At S&C, we prioritize safety, including mental and physical health, and provide a learning and development path for all team members. We truly want our team members to have long and meaningful careers with us."
Continued Sjoelin: "As an employee-owned company, our team members are truly invested in S&C's success. They know that what we do here at S&C matters. Being part of transforming the grid and making power distribution more intelligent, reliable, and resilient for our growing need for electricity brings meaningful purpose to our jobs."
On a local level, S&C was recognized as one of the best large employers in the Chicago Tribune's Top Workplaces list. In Canada, Great Place to Work Canada also certified S&C as a Great Place to Work and included the company on the Best Workplaces in Ontario and Best Workplaces in Manufacturing lists.
Expert
S&C Electric Company
Publication Date
May 23, 2023