We Are Still In: Reaffirming Our Commitment to Supporting a Sustainable Future
Back to Top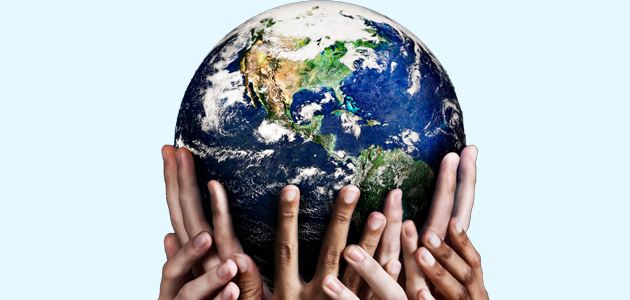 December 12 marked the five-year anniversary of the Paris Climate Agreement, a commitment made by nearly every nation in the world to help fight climate change and work toward reversing its devastating global impacts. This agreement calls for ambitious and sustained commitments to transform economic and social practices that damage our environment. If this damage is to be mitigated, one thing is clear: This transformation cannot come too soon.
When the U.S. withdrew from the agreement in 2017, S&C joined nearly 4,000 leaders by voicing our regret and reaffirming our support—believing corporations and organizations have a vital role to play in driving climate action in our country. Last week, we re-signed the "We Are Still In" declaration to again pledge our continued support to the Paris Climate Agreement and to initiatives that help build a sustainable future. This reaffirmation aligns with S&C's long-held commitment to Responsible Stewardship. Yet, we understand that to truly make a positive impact in our communities, we must also evaluate our business practices and identify changes we can make to reduce our own carbon footprint.
In 2019, we launched a new powder-on-powder paint system, a complete overhaul of our previous paint line, resulting in a 93.9% drop in volatile organic compound (VOC) emissions. Our expanded recycling and composting programs kept 30 million pounds of waste from going to landfills, and we are on track to reach our 99% landfill-free diversion goal by the end of 2020. S&C has also provided free vehicle charging stations for our team members. Last year, our global headquarters supported over 1,900 individual charging sessions, leading to nine tons of avoided greenhouse gas emissions.
While we continuously evaluate our efforts in our facilities, as a leader in the power industry S&C has an acute awareness of how renewable energy can significantly contribute to the world's progress toward a healthier climate. Through our products and expertise, we are helping utilities and businesses around the world deploy new, advanced technologies to help support their electrical systems, reach their sustainability goals, and optimize emission-free energy resources.
We are at an inflection point in the climate crisis. There are changes we must make—and make now—to safeguard the environment and be able to leave an inhabitable home for future generations. On this five-year anniversary of the Paris Climate Agreement, we recommit to doing our part to combat climate change and urge other industry leaders to join us in taking responsibility for protecting and preserving our world.
Expert
Publication Date
December 14, 2020