Purpose, Vision, Misson & Values
Back to Top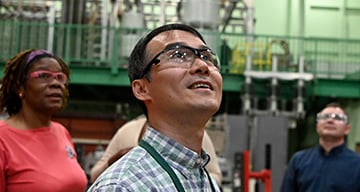 Our Purpose
Empowering people to transform the grid.
Our Vision
Together we create an outage-free, sustainable electrical energy future.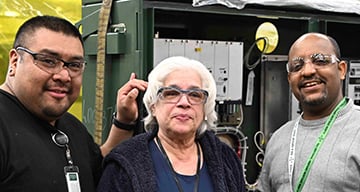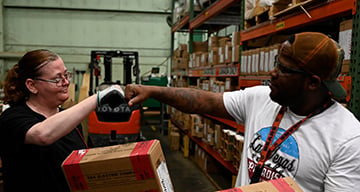 Our Mission
Build upon our legacy of caring for team members, excellence in customer service and operations, and technology leadership to deliver innovative solutions for a safer, reliable, resilient electrical grid.
Our Values & Guiding Principles
Commitment to Excellence
We continuously improve what we do and how we do it by learning, contributing ideas, and initiating change.
Personal Integrity
All our dealings are bound by rock-solid integrity.
Respect for People
We strive to meet the highest standards for workplace safety.
Our culture promotes trust, teamwork, dignity, and respect within our diverse workforce.
We select suppliers for the long term and favor those that support our continuous improvement.
All relationships are based on quality, dependability, integrity, and mutually beneficial results.
Responsible Stewardship
We are dedicated to private ownership, planning for the long term, and reinvesting the majority of earnings back into the business.
We are committed to reducing the environmental impact of our products and business activities and enhancing the utilization of renewable energy sources.
We maintain strong and supportive relationships with the communities in which we work.