When the Lights Go Out: The C&I Dilemma
Back to Top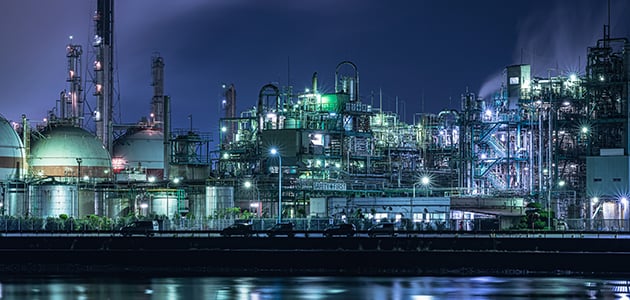 The U.S. Energy Information Administration tells us business and industrial customers use more than 60 percent of the electricity generated in the United States. Companies carefully consider the reliability and cost of electricity within an area before siting new operations there.
Indeed, electricity is the lifeblood of American business. As America works to rebuild its economy in the wake of the pandemic, reliable electricity is going to be a critical component for success. This is why S&C conducts an annual survey of U.S. commercial and industrial energy users. We want to understand their experiences with energy reliability and how it affects their operations.
The 2021 report includes three important findings:
• Frequent short interruptions seem to be a growing share of the energy-reliability problem. Outage frequency is increasing, with monthly or more frequent power loss doubling from recent years. Twice as many respondents listed short interruptions as their most common compared to last year. As these industries are becoming more dependent on constant energy supply, improvements in reliability will be an important component of our economic recovery.
• Outages are costing businesses significant amounts of money. Roughly a quarter of companies said they lost at least $100,000 per typical outage. And of those losing $100,000 or more each month from their typical outage, 80% of them reported outages at least monthly. When we dug into these numbers, we found short interruptions (cumulatively) were having as big an organizational impact as long interruptions because even a blink in power interrupted processes and required operational resets.
• Respondents are willing to pay more for improved reliability and resilience. On average, about 20% of companies were willing to pay more to improve their power reliability, with willingness higher in manufacturing and healthcare. While some would be willing to accept worse reliability for a discount, these numbers were much lower—and manufacturing and healthcare were the least willing to sacrifice reliability for savings. Companies are feeling the pain every time they lose power, and if they have the opportunity to spend money to improve this situation—either through the utility or alternate solutions—many would.
What we are seeing every year with this report is how the impact of energy outages is taking its toll on American C&I businesses. Written feedback from respondents to this survey tells us any power outage stops business in its tracks—particularly when IT systems are needed for communications and coordination.
This situation has become more acutely problematic as businesses and people engage remotely during quarantine (a trend many expect to persist in some form even after restrictions are lifted). The good news is respondents seem to have a deeper understanding of the challenge electric utilities face and are willing to engage in dialog about how to best meet their needs.
Expert
Publication Date
March 29, 2021