New Phase of British Utility Framework Addresses Decarbonization, System Operation, and Reliability
Back to Top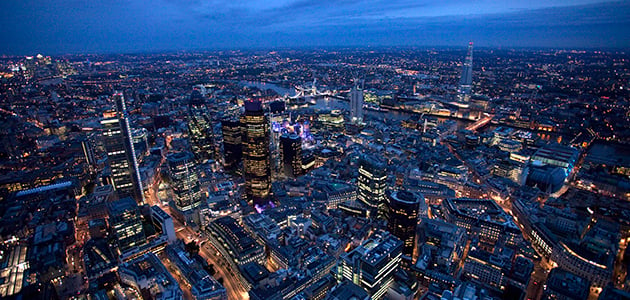 Phase two of a British performance-based regulation framework focuses on investment to improve the country's grid, meet the challenges associated with decarbonization, and enhance reliability. A similar investment focus is likely in other countries.
British electricity distribution utilities submitted draft rate filings on July 1 for the second round of Revenue through Incentives, Innovation, and Outputs (RIIO-ED2). The utilities anticipate spending £23.2 billion (US$32.2 billion) from 2023 to 2028, a 24% increase from RIIO-ED1 spending. The actual forecast increases range from 5% for UK Power Networks in London and the Southeast to 53% for Electricity Northwest.
Shifting utility emphasis
RIIO-ED2 emphasizes transitioning utilities to distribution system operator (DSO) roles, growing grid capacity, and changing grid architecture. With more than 8.5 million new electric vehicles expected to be on the road by 2028, electrification of heat, and a high penetration of distributed energy resources, average capacity investment is forecast to double.
All British utilities will shift to a DSO role for RIIO-ED2. They expect to rapidly grow markets and develop the associated platforms for ancillary distribution services. This shift is important for managing the grid and for affordably meeting customer requirements.
Focus on innovation and reliability
A significant boost in innovation spending is proposed. Targeted broadly, the funds would be used to reduce customer vulnerability, optimize asset management and practices, and modernize the network.
Reliability improvements in SAIFI and SAIDI are expected. Scottish and Southern Energy Networks and Electricity Northwest are proposing to reduce both metrics by 20%.
A collective investment of £100 million is planned for worst-served customers at the grid edge. UK Power Networks committed to reduce momentary outages by 10% and to compensate customers experiencing 20 or more momentary outages per year. Other utilities plan to improve momentary-outage reporting accuracy and consistency.
The improvement forecast
Decarbonization of transportation and heating, and the penetration of distributed energy resources, are driving significant investment in electricity distribution infrastructure. Britain is the canary in the coal mine, with new-technology penetration likely to happen similarly in other countries.
Utilities must achieve reliability improvements as a key foundation for enabling a high penetration of distributed energy resources. Regulators and utilities are taking steps to address momentary outages, which are a growing problem for customers.
Expert
Publication Date
July 13, 2021