Corporate Responsibility – Living History, Living Our Values
Back to Top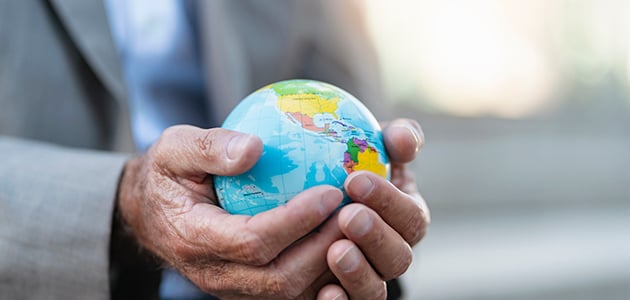 From the invention of the liquid power fuse in 1909 to today's cutting-edge innovations, S&C Electric Company has innovated solutions that have helped transform the grid for generations.
Anchoring our legacy is a commitment to our team members, who are at the core of our innovative spirit. In alignment with our values and guiding principles, we strive to create a workplace that is safe, equitable, and welcoming. This commitment has never been more vital than during the challenge and uncertainty we have experienced during the COVID-19 pandemic.
S&C is an essential manufacturing business, and from the onset of the pandemic, team member safety was, and remains, our number one priority. We rapidly enacted strict safety measures in our facilities worldwide, including health screenings, hand-washing facilities, physical barriers, visual six-foot markers and more, and integrated remote work technology and protocols. We also adapted to federal and regional governmental guidance in our facilities around the globe and adjusted our supply-chain needs to safeguard our business continuity. With our focused integration of these measures, we continued to serve our customers and our communities, all of whom depend on our products and services to keep the electrical grid running.
Essential to our operations is fostering an environment where team members feel welcome to bring their whole selves to work. S&C is proud of its diverse workforce, and we have long understood that championing diversity is one step in providing an inclusive environment. We recognize our responsibility to address the social justice movement impacting many of our communities and team members. To that end, we accelerated our efforts to advance equity in the workplace, empowering our affinity groups to create timely, thought-provoking Diversity, Equity, and Inclusion programming, and launching our DE&I Committee, which engages team member advocates to help define and drive S&C policies and initiatives.
Serving the communities in which we work and live is a hallmark of S&C's culture, born when founder Nicolas Conrad joined civic and business leaders in creating what became the United Way of Metro Chicago during the Great Depression. In the midst of the COVID-19 pandemic, we continued our Annual Giving Campaign, which generated record-setting donations with a match from our S&C Fund. The S&C Fund also continued its philanthropic efforts at pre-pandemic levels. Our international outreach was robust as well and included local donations to food banks, hospitals, arts organizations, and more.
S&C is also committed to helping negate the effects of climate change. By leveraging investments in new technologies, we have continued to make great progress in decreasing emissions, reducing electricity usage, and diverting waste from landfills. We continued our established programs, such as Sustainability Week, virtually, and international offices launched localized programs to reduce their carbon footprint. In addition, we reinforced our commitment to protecting the environment, signing the "We Are Still In" Pledge in support of the Paris Climate Agreement.
S&C's culture, honed over 100+ years of innovation, collaboration, and resilience, reflects a legacy of taking care of our team members, our customers, and our communities, even in the most uncertain of times. COVID-19 changed the way we worked, but not who we are. As we look to the future, prepare for a post-pandemic "new normal," and strive to create a more equitable world, S&C's commitment to living its values will proudly continue.
This item originally appeared as the President's Message in S&C's recently published 2021 "Corporate Responsibility Report."
Expert
Publication Date
April 22, 2021