3 Ways to Make Your Commercial Facility More Resilient
Back to Top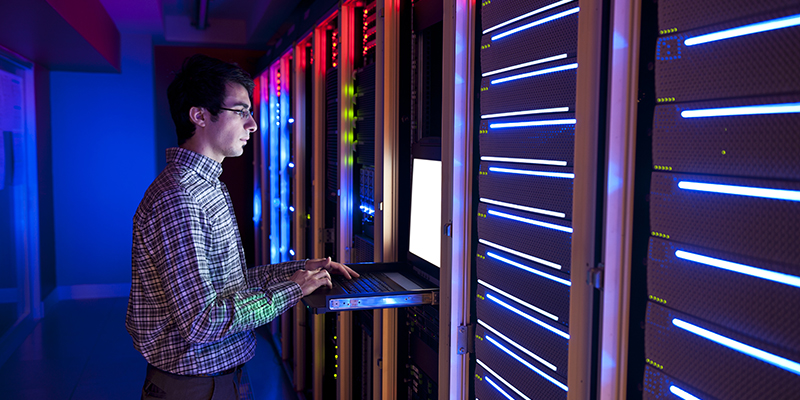 Commercial facilities, such as data centers, hospitals, airports, wastewater treatment plants, or universities, take the biggest financial hit from outages. Lawrence Berkeley National Laboratory estimates commercial companies bear 70% of the $44 billion economic loss outages cause every year.
Of these facilities, data centers often lose the most money from outages. Last year, 25% of the outages data centers experienced cost them over $1 million, according to Uptime Institute. This is a 10% increase from 2021.
For commercial facilities, power resilience is as critical as the goods and services they provide to society. Without resilience, these facilities are at risk of downtime, halting the flow of commerce, and seeing massive economic losses.
While utilities are modernizing the grid to reduce outages, commercial facilities can follow their lead and implement these similar strategies for better resilience:
1. Design a Distributed System
Resilience starts with a distributed electrical system design. As the point of interconnection with power generators, a well-designed medium-voltage system is the foundation for power continuity and dictates how resilient a facility can be.
A distributed approach builds redundancy into a system by connecting backup generation sources in case there is a fault. Because distributed systems incorporate protection equipment throughout, these devices can confine a fault to a small area. The entire facility remains operational as power is restored from another source.
These tried-and-true distributed system designs are used by electric utilities to enhance the grid, and more commercial facilities are recognizing the benefits of incorporating them. In the last few years, 40% of data centers improved their system by creating redundancy, Uptime Institute data show. These designs give facilities a back-up plan when a fault occurs, so they continue to maintain uptime.
In contrast, a distributed design is significantly more resilient than a centralized one, where one large switchgear lineup powers an entire facility. A centralized system can't interrupt faults locally. When a fault occurs, the entire system is vulnerable to the performance of one central piece of equipment.
2. Use Robust, Compact Switchgear
In addition to following the system designs utilities have used, commercial facilities can incorporate robustly designed, utility-grade switchgear to bring advanced protection to their operations.
Robustly designed switchgear helps a facility withstand environmental challenges, including those caused by severe weather and other factors, like condensation buildup. As climate change causes more extreme weather that can threaten operations, using this gear avoids outages and keeps facilities up and running.
With the compact nature of this gear and multiple installation styles available—above ground or underground in a vault—facilities have the flexibility to install gear where it is needed. This allows them to save valuable real estate for other purposes.
3. Automate Restoration
Automation enables the highest level of system resilience. Using controls that monitor real-time system data, automation makes managing outages as smart and as fast as possible. Complex power schemes can be restored within minutes, or even seconds, using automated solutions.
By reducing downtime through fast responses to faults, commercial facilities save money and get back to business right away. This avoids lost revenue from stalled operations and the costly ramifications of an outage, like damaged inventory or exposed data. Automation also allows facilities' staff to focus on other tasks instead of manually restoring power.
Faults caused by human error—a common pain point for commercial facilities—can also be eliminated with automation. For data centers, 25% of outages are caused by human error, according to Ponemon Institute. Facilities that leverage automation alleviate opportunities for errors because their staff doesn't need to operate gear manually.
Resilience Leads to Continuous Operations
As commercial facilities focus on growing markets and powering through severe weather, resilience will become an increasingly important business imperative. Without the right electrical system and gear in place, commercial facilities are limited in their ability to maintain uptime. A distributed system design with robust switchgear and automation gives these facilities the resilience they need for continuous operations and to avoid the pain of outages.
Expert
Publication Date
September 6, 2023