From the Economy to EVs: Why Grid-Edge Outages Are More Impactful Than Ever Before
Back to Top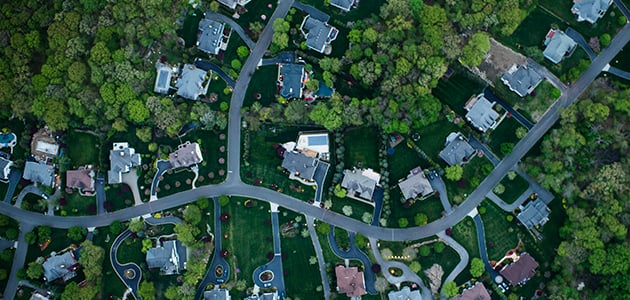 Before the pandemic, I occasionally used my home office. Now, I spend around half my work week there. I appreciate the flexibility of joining an early morning virtual meeting from the comfort of my house, but it also means my workday is sensitive to my home environment.
In the past, if an outage occurred at my house when I was at work, I wouldn't even know until I got home and saw my microwave clock needed to be reset. Now, an outage could interrupt my entire workday. And I'm not the only one impacted by these outages. The number of workers who've regularly returned to the office is only around 50%.
This decentralization of corporate life is creating a ripple effect across the global economy, and this adds a new challenge for utilities. A residential outage now impacts the way we do business and overall economic productivity. With millions of people shifting from commercial districts to residential areas, energy-usage patterns are following this migration. More investments need to be made at the grid edge to address these new arrangements and protect businesses that increasingly rely on work completed at home offices.
The growing importance of power reliability in residential areas will be amplified as the adoption of electric vehicles accelerates due to shifts in consumer preference and new regulations on gas-powered automobiles. For example, California is aiming to ban the sale of new internal combustion engine vehicles by 2035, leading to millions of new electric vehicle owners in the next few years. This transition will increase the stakes of lengthy power outages because, if people can't charge their vehicles for hours, it could impact their ability to meet basic needs, like buying groceries or accessing medical care.
At S&C, we understand the importance of modernizing the grid closer to home. Our latest revolutionary solution, the EdgeRestore® Underground Distribution Restoration System, brings self-healing technology to underground residential distribution circuits. Paired with overhead innovations, such as the TripSaver® II Cutout-Mounted Recloser and VacuFuse® II Self-Resetting Interrupter, the EdgeRestore system completes a true, end-to-end lateral protection strategy.
The past few years have seen extraordinary changes in how we live and work. As electrification grows in the decades ahead, a stable and reliable residential distribution grid is fundamental to supporting these increasing demands. By modernizing closer to home with advanced solutions, the grid will be prepared to manage future challenges and continue to power our global economy.
Expert
Publication Date
April 11, 2023