Planning Big Projects? Knowing Your Assets Is Key
Back to Top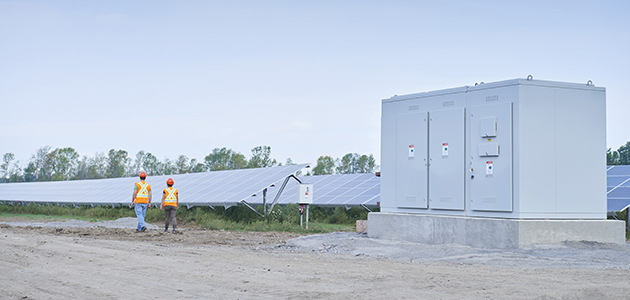 Are you considering embarking on a major project? Starting a big, complex project can be intimidating but at the same time incredibly exciting. This is especially true when the outcome ultimately leads to a more reliable grid. As more customers prepare to proceed with widescale grid-resiliency projects, the question of utilizing and integrating existing equipment and assets comes into play.
When considering brownfield projects, a firm understanding of the installed infrastructure should be the true starting point. What communications are in place? Is existing equipment manual or automated? Working through these questions, oftentimes through physical inspection, will help identify assets that can be leveraged or, conversely, assets that need to be upgraded or replaced in order to work seamlessly with modern equipment.
While utilities, military bases, universities, data centers, and commercial and industrial complexes generally track their electrical inventory, they commonly find their as-built information is outdated. Beginning this process prior to the kick-off of a new project can be critical in avoiding unnecessary expenditures. Knowing and understanding existing equipment and asset capabilities gives a more comprehensive financial outlook, thus helping to potentially reduce costs and project delays, and the need for field verification, by taking the guesswork out of the project planning.
Even with a solid understanding of existing assets, a customer may not realize these assets are underused in their present application. For example, S&C took one utility's previously established electrical infrastructure and repurposed generation equipment and made it function harmoniously with modern generation, switching, and protection equipment. This reinforced that organizations can take advantage of existing assets and do not necessarily need to start from scratch.
I'd be interested in learning your thoughts on this topic in the Comments section below.
Expert
Publication Date
June 26, 2020