Utility Opportunities from Premium Power Microgrids: A Chance to Grow and Prosper
Back to Top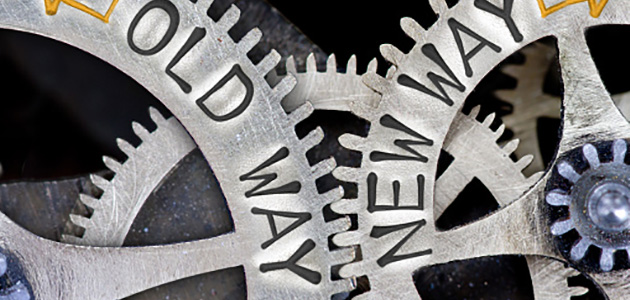 "It is not the strongest species that survive, nor the most intelligent, but the ones most responsive to change."—Charles Darwin.
Charles Darwin taught us that lesson back in 1859, but now it seems more applicable than ever to the electric utility industry. Utilities have already seen that change is coming. Renewables introduced two-way power flow and created the business case for large-scale energy storage. Now, it's disruptive technologies such as microgrids, home energy storage, and automatic restoration that are upsetting the status quo in the utility business case.
However, in this time of change, utilities have an opportunity to adapt, evolve, and prosper. In doing so they can create new, lucrative income channels that add value to their end customers—value for which they would be willing and able to pay a premium.
What is this new business model, you ask? Utility-operated premium power microgrids.
Imagine operating a critical infrastructure, such as a manufacturing facility, data center, or scientific facility. Power quality is of the utmost importance to you. Even a tiny flicker of the lights can result in lost records, ruined processes, and lost revenue.
To solve this problem, such institutions are left with the unwelcome task of building and operating an uninterruptable power system to manage small fluctuations in power quality. However, if they require more assurance, they may even install a full-scale microgrid. With a microgrid deployment, power-consumption costs would fall because they can now generate their own low-cost, reliable and renewable electricity. For utilities, however, a customer-owned microgrid poses a threat to their current business model and ultimately could result in them losing customer revenue.
What if instead the utility built and operated the microgird and sold it as a service to the end customer? That would help commercial and industrial customers facing the challenge of building and deploying a microgrid themselves, thus letting them instead focus on their own core competencies, which likely don't involve managing multiple points of power generation.
A paper mill for example, requires uninterrupted power, but do they know how to finance, deploy, manage, and maintain a microgrid? Likely not. But a utility that partners with a company having expertise in microgrid development and support can make a microgrid project much more achievable and financially viable. Plus, the utility can generate revenue from 16 other value streams and charge the end customer for the premium power service, resulting in both increased revenue and customer satisfaction.
If you are a commercial or industrial customer that would find value in your utility providing these services, let's continue the conversation in a discussion below.


Expert
Publication Date
September 22, 2017