3 Best Practices for Telling the Smart Grid Story
Back to Top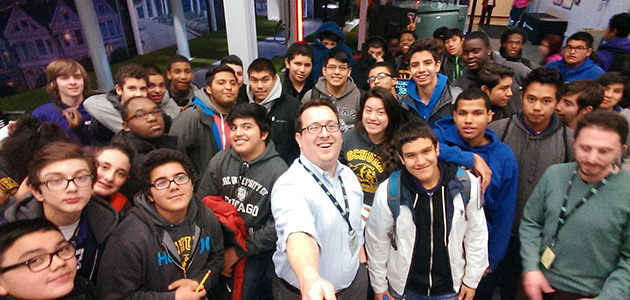 The pace at which our grid is changing is leaving some utility customers in the dark as to how these changes provide them any value. This is a big problem because customers do not support what they don't understand, which can often lead to endless debates between utilities, customers, and public utility commissions on the value of smart grid improvements, thereby stalling their deployment and causing declining power reliability.
But when the technology and systems that keep the lights on are so technically complex, how do you make what you are doing relevant to customers?
Earlier this year, I addressed this subject at the DistribuTECH Conference and Exhibition by moderating a panel that included leaders from ComEd, Florida Power & Light, and the Electric Power Board of Chattanooga, Tennessee. These three utilities simply explained the amazing impact the smart grid has had on their customers, making them some of the highest rated utilities in the industry when it comes to customer satisfaction and reliability.
We started the panel with an important question: "What has changed that requires utilities to reevaluate the way they communicate to customers?" The explanations ranged from the growth of social media, with the average adult spending 28% of his or her online time on social networks, to the impact the energy sector's current 58% state-of-trust has on utilities. The simple answer is that customers' connectivity paired with unprecedented access to information has raised the bar for how customers expect companies to communicate—and this includes utilities communicating the value of the smart grid.
We took look at some great examples from our three panelists, including EPB Chattanooga's outage map that keeps a running tab on the total number of outage minutes saved, FPL's videos that educate customers on what they are doing to improve grid reliability, and ComEd's pioneering use of social media channels to build trust with its customers. Afterward, we discussed three important best practices these utilities have used to change the perception of the smart grid in their customers' eye:
Educate–All three panelists emphasized the importance of education, and some had examples of how they educate customers about the grid. Taking the role of the teacher builds trust and closes the gap between flipping the light switch and understanding what your utility is doing for you to keep the lights on. This is a long-term commitment and must be an engrained part of a utility's culture to be successful. Additionally, education on the grid at all ages is critical not only because different age ranges interact with electricity differently, but also to build interest in STEM fields that are important to keep utilities moving forward.


Bring Value to Light–One of the biggest challenges that has to be overcome is that, if smart grid investments are made, the customer often doesn't see them. For example, if thousands of automated switches are used to intelligently keep the lights on, customers don't see the outages but they also don't know their investment is working for them. This is why every utility must have a clear approach for tracking the results of their smart grid efforts, quantify them, and share this information with customers. This doesn't mean just sharing how much they've invested in the smart grid, but also the results that matter to customers, such as outages avoided, costs they've saved, and the amount of time their lights have stayed on with the smart grid.


Reach–The final insight the panelists shared is that you have to reach your customers where they are active, such as online, on social media, and in their communities. Utilities can't assume customers will call, email, or go to their website to find the information they want, and utilities must adapt to the changes in their preferred channels. This often includes engaging with customers in social media and becoming active in causes important to local communities.
What most utilities don't know is that 80% of people agree that a company can take specific actions that both increase profits and improve the economic and social condition in the community where it operates. It is this belief that requires utilities to think differently about the way they communicate with their customers. Utilities that are making this change have customers who are much more willing to share positive opinions online, remain loyal, and advocate for the investments a utility is making. Utilities that don't tell their smart grid story are left in the frustrating cycle of approval and declining customer loyalty.
I was only able to have three panelists at DistribuTECH, and I know there are others out there who see the value of telling the smart grid story. Please share your experiences, examples, and ideas in the Comments section below.


Expert
Publication Date
March 29, 2017