Face Shields
To all S&C Canada Team Members;
In our continued efforts to help keep team members safe, S&C has face shields for all team member who require one. Face shields are to be worn when 6 ft. (2m) physical distances cannot be achieved, and fixed barriers are not an option. Face shields cover the face from ear to ear, and forehead to low neck.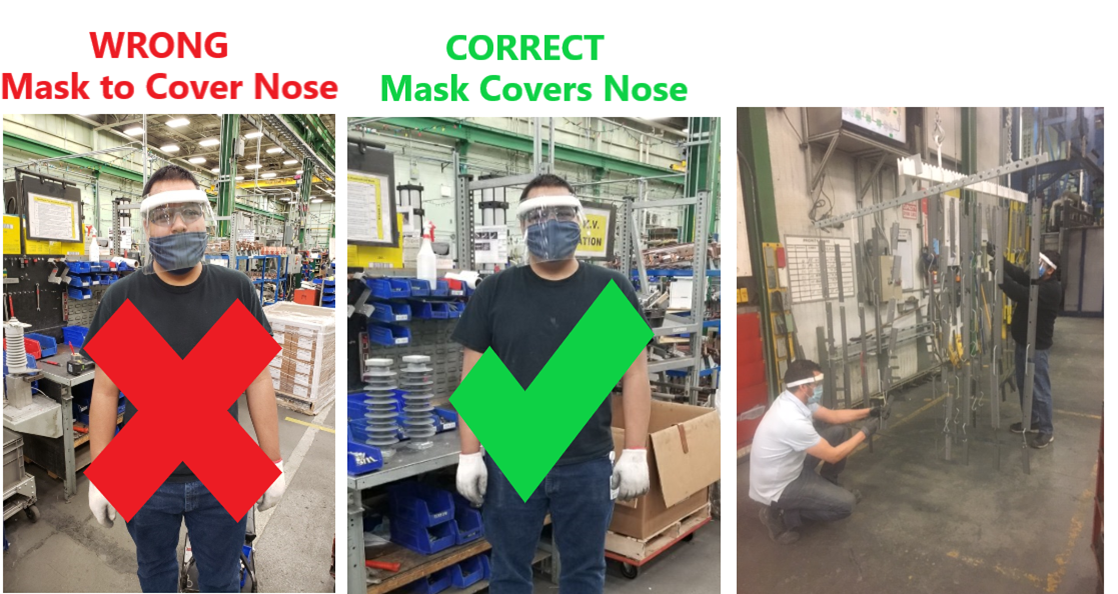 These face shields are not CSA approved so team members still need to wear safety glasses underneath them, as well as a face covering.
Team members requiring a face shield will be issued one, and it should be reused each day by the same team member and stored with the team member's other PPE (not to be shared).
Face shields can be obtained from Laura Cudizio.
How to properly maintain your issued face shield:
• Wash with soap and water OR spray some liquid disinfectant on a paper towel and wipe it down.
• Clean the face shield from the inside to the outside
• Thoroughly wipe the interior, followed by the foam band, strap and exterior of the visor.
Sincerely,
Angelo
Expert
Angelo Gravina
Publication Date
May 13, 2020