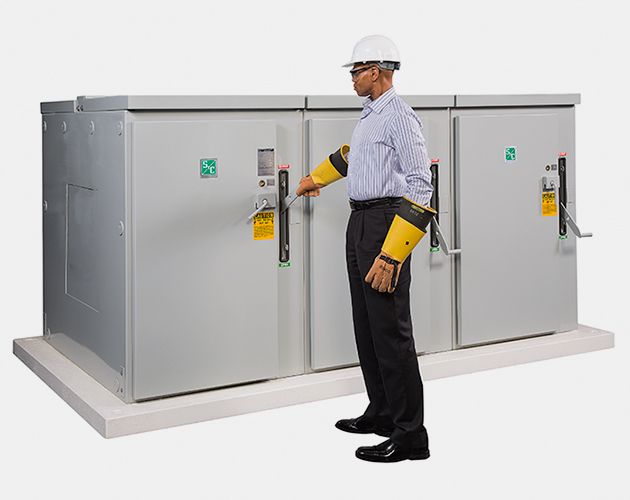 PMX™ Modular Metal-Enclosed Switchgear
A unique alternative to conventional switchgear
With ratings of 13.8 kV and 25 kV, S&C PMX Switchgear combines the solid features of S&C System II Modular Metal-Enclosed Switchgear with the size and economic benefits of S&C Pad-Mounted Gear
PMX™ Modular Metal-Enclosed Switchgear combines the solid features of S&C Custom Metal-Enclosed Switchgear with the size and economic benefits of S&C Pad-Mounted Gear. The pre-engineered modules are designed for easy assembly into switchgear lineups to suit a variety of applications.
With ratings of 13.8 and 25 kV, switching for both entrance and feeder modules is handled by the rugged S&C Mini-Rupter® Switch, offering up to 600 amperes full-load dropping and 25,000 amperes duty-cycle fault-closing operations.
Features
Fault protection is provided by the full range of permanently accurate S&C Power Fuses including the S&C Fault Fiter® Electronic Power Fuse.
Each module is designed to withstand the rigorous "poke-and-pry" test required of all Pad-Mounted Gear (ANSI C57.12.28). This, combined with the low-profile and compact size, allows PMX Switchgear to be installed in areas accessible to the public without special site considerations.
PMX Switchgear features include:
Fully-rated for 600 amperes main bus and up to 25 kA fault current — handles the switching and protection needs of most applications.
Modular construction — any number of modules can be combined, along with metering or cable entrance modules, to create a lineup that's right for your application.
Enhanced fuse handling option — PMX Switchgear utilizes an adaptation of S&C's patented TransFuser™ Fuse Mountings, which effortlessly unlatches and pivots to the open position, making the de-energized and isolated fuse accessible for replacement.
Compartmentalization available — optional barriers separate cable termination sections from the main bus and switching sections.
Ideal for remote supervisory and automatic source-transfer applications — entrance modules can be furnished with power-operated switches and Micro-AT® Source-Transfer Control or 6802 Automatic Switch Control.
Easy to install, anywhere — with its compact size, siting PMX Switchgear is easy. It's designed for outdoor installation, so valuable in-plant real estate isn't needed. PMX Switchgear is 64" tall at 13.8 kV and 76" tall at 25 kV
Ratings
60-Hz Ratings♠
kV
Mini-Rupter Switch, Amperes
Fuse
Short-Circuit, Amperes, RMS, Sym.
Nom.
Max
BIL
Main Bus
Load Dropping
Type
Amperes Max.
13.8
17.0
95
600
600
SM-20, SME-20
200E

♣

14 000
SM-4Z, SME-4Z
200E
12 500
Fault Fiter
600
25 000
SM-40, SME-40
400E
25 000
SM-5S
400E
25 000
25
27

♥

125
600
400
SM-20, SME-20
200E

♣

12 500
SM-4Z, SME-4Z
200E
9 400

♦

Fault Fiter
600
25 000
SM-40, SME-40
400E
20 000
SM-5S
300E
20 000
♠ For 50-Hz ratings, consult your nearest S&C Sales Office.
♥ 25-kV models equipped with SM-40 Power Fuses or Fault Fiter Electronic Power Fuses are rated 29 kV max.
♣ SMU-20 Fuse Units are available in ratings through 200K as well as 200E amperes.
♦ Rating is 12,500 amperes RMS symmetrical when applied on solidly grounded-neutral systems only with fuses connected by single-conductor, concentric-neutral type cable (or directly coupled) to a transformer or transformers.
Module Configurations
Manually-Operated
Entrance Module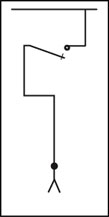 Manually Operated Feeder Module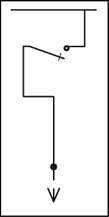 Through-Bus Meter Module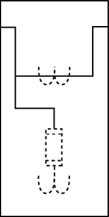 Source-Transfer Entrance Module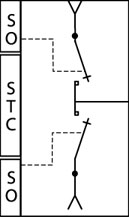 Remote-Supervisory Entrance Module