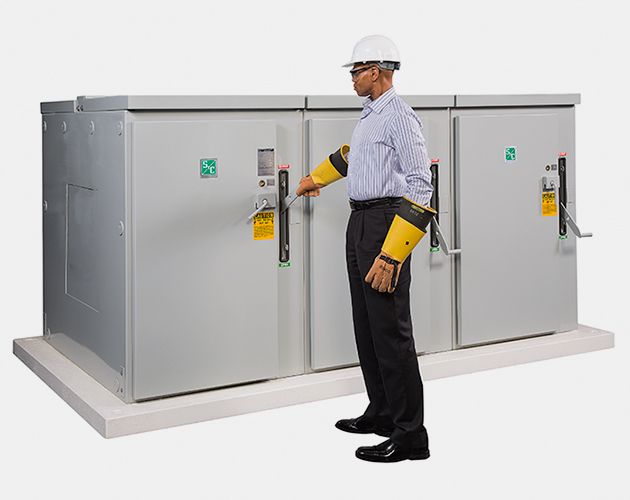 PMX™ Modular Metal-Enclosed Switchgear
This product was discontinued in 2017
With ratings of 13.8 kV and 25 kV, S&C PMX Switchgear combined the solid features of S&C System II Modular Metal-Enclosed Switchgear with the size and economic benefits of S&C Pad-Mounted Gear
S&C's PMX Modular Metal-Enclosed Switchgear was discontinued in 2017. For product support, contact your nearest S&C Sales Office.
PMX™ Modular Metal-Enclosed Switchgear combined the solid features of S&C Custom Metal-Enclosed Switchgear with the size and economic benefits of S&C Pad-Mounted Gear. The pre-engineered modules were designed for easy assembly into switchgear lineups to suit a variety of applications.
With ratings of 13.8 and 25 kV, switching for both entrance and feeder modules was handled by the rugged S&C Mini-Rupter® Switch. This offered up to 600 amperes full-load dropping and 25,000 amperes duty-cycle fault-closing operations.