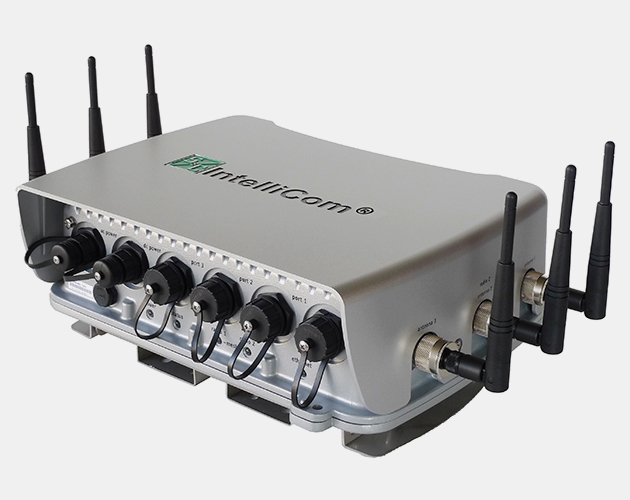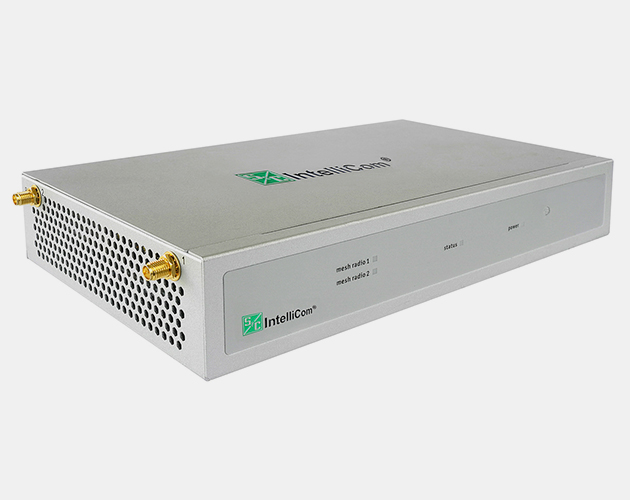 IntelliCom® Mesh Radios
This product was discontinued in 2017
RF mesh architecture offered high-speed, easily extensible connectivity and a high level of availability across three separate wireless bands
S&C's IntelliCom Mesh Radios were discontinued in 2017. For product support, contact your nearest S&C Sales Office.
IntelliCom Mesh Radios provided dependable high-capacity, self-healing wireless mesh network communication. They offered a high level of scalability, reliability, and security in utility automation and other critical applications requiring high throughput and very low latency.
Unlike cumbersome wired networks, deployment of IntelliCom Mesh Radios was quick and easy using the patented flow-based routing protocol. The mesh was self-forming and self-healing in both fixed and mobile infrastructures. Radio and system performance were continually optimized to minimize congestion. Multiple auto-sensing Ethernet ports on the radios created a virtual Ethernet switch that provided direct connectivity for automated switching and protection equipment, video surveillance cameras, workforce mobility access points, and other devices.