Internships: Investing in Future Generations and Our Communities
Back to Top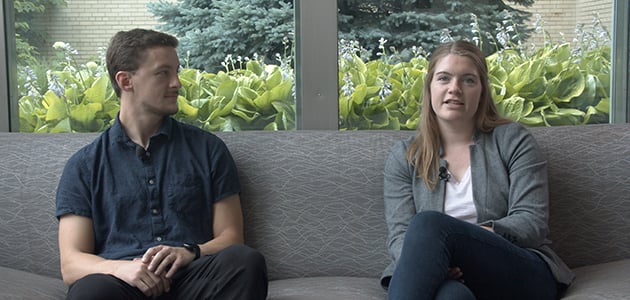 On July 29, we celebrate National Intern Day in recognition of the vital role internships play in building the next generation of S&C team members whose energy, passion, and imagination help us create the grid of the future.
Throughout our 50-year-old internship program, we've committed to helping students build their skills and grow their experiences across the many disciplines at S&C. Internships provide an opportunity for S&C to demonstrate our core values and how we give back to our communities. They also enable us to champion STEM and manufacturing as exciting and meaningful career paths.
S&C invests in our interns' development from their very first day. We design our internship program to provide meaningful work that aligns with their passions and real-world experiences to propel their future careers. In fact, we've seen the contribution of interns' work long after their internships are over, ranging from our product research and testing to improving our production and safety processes.
Because of the growth they experience within a matter of months, many of our interns aspire to work full time at S&C after graduation. Our ability to convert interns to full-time hires is in great part thanks to our ongoing commitment to providing development opportunities that enable them to cultivate meaningful, impactful careers.
Recruiting the right talent is integral to S&C's success. As an employee-owned company, we believe diversity of thought and experience strengthens our innovations and our business. It also signifies our commitment to diversity, equity, and inclusion. Internships are another path to broadening the diversity of our talent pool, and we continue to work with organizations such as the Society of Women Engineers, Women in Manufacturing, the National Society of Black Engineers, and HBCU CONNECT to expand the reach of our internship program and diversify our talent.
As we prepare for our interns to return to their schools, our sincerest thanks to all of them for their dedication and contributions to S&C. We are proud to be a part of your personal growth and development, and we look forward to watching what's next, offering encouragement, and celebrating your successes. We have no doubt that your futures are bright!
To hear firsthand what it's like to be an intern at S&C, watch the video below. It features Kate Zawacki and Zach Paradis, two of our former interns who became full-time team members at S&C.
Expert
Publication Date
July 29, 2021