A Future Dependent on STEM
Back to Top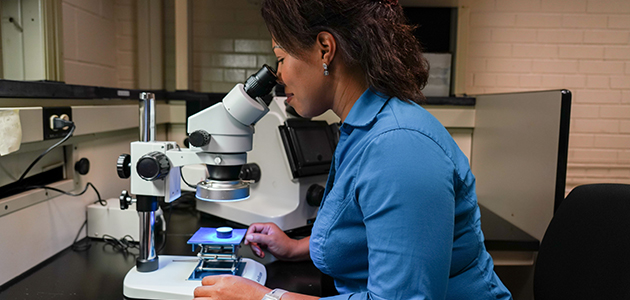 Over the coming decade, STEM-related job opportunities (Science, Technology, Engineering, and Mathematics) are predicted to increase by 8%, more than twice as fast as non-STEM-related job growth in the U.S. These disciplines push the boundaries of today's innovations, and STEM education is essential in ensuring industries like ours continue to offer purposeful career opportunities and remain competitive.
On November 8, we celebrate STEM Day, not only in recognition of the importance STEM plays in how we live and work, but to inspire future generations to pursue a STEM education and equip them with the knowledge and skills required to imagine the next breakthrough grid technology.
At S&C, from our first liquid power fuse to our present place at the forefront of grid innovations, our goal is to anticipate the evolution of our industry and our customers' needs. This evolution has quickened the pace of technological innovation, and S&C will become even more reliant on team members with STEM backgrounds to take on the grid's future challenges.
That's one reason why it's important for S&C to support STEM programs in our communities and invest in inspiring future generations to pursue STEM careers. Not only does strengthening local STEM programs help cultivate a future talent pool, but it also helps ensure future talent reflects the diversity of the communities where we live and work.
To help fuel an interest in STEM from childhood and beyond, S&C donates its time, resources, and expertise to enhance student engagement. S&C financially supports several Chicago-area school STEM curriculums and annually recognizes the top PES Scholars in each of the six IEEE U.S. regions and Canada through our John W. Estey Outstanding Scholar Awards. Our team members volunteer to host school groups on campus, judge local high schools' robotics competitions, and lead "Day of the Girl" participants through STEM-related activities. We're dedicated to guiding students throughout their academic journeys and showing them what they learn in the classroom can have a global impact. It was an S&Cer whose idea of building kits for kids to explore STEM activities hands-on became a citywide program, Discovery Packs that can be checked out from every Chicago Public Library.
In addition to those efforts, we seek to leverage the remarkable public resources available that help make education more accessible and appeal to the many ways students learn. S&C is fortunate to be headquartered in a city with some of the best museums in the country, including the Museum of Science and Industry, the Adler Planetarium, the Shedd Aquarium, the Field Museum, and two local zoos; the S&C Fund is proud to contribute to the development of their education programs.
These STEM initiatives are shaping our communities by educating and inspiring the next generation of STEM leaders and creating paths toward careers that are impactful and meaningful. We applaud our team members, our educators, and our community partners for sharing their talents in our offices, our schools, and our neighborhoods.
On this year's STEM Day, we celebrate the importance of STEM roles to our company and country, and to the pursuit of innovation required to create the industries of tomorrow. We will continue to encourage future generation to pursue STEM—not only to transform the grid, but to transform the world.
Expert
Publication Date
November 6, 2020