Hurricane Harvey: Restoring the Grid
Back to Top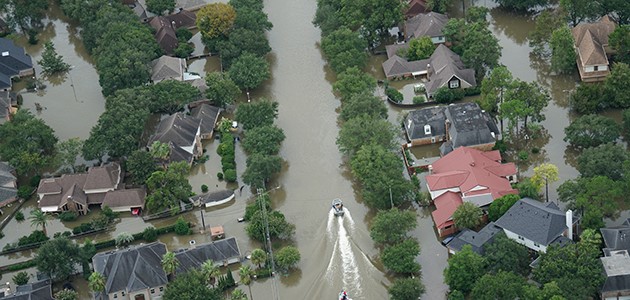 When Hurricane Harvey reached land on the southeastern coast of Texas on August 25, 2017, it unleashed torrential rains and brought with it massive destruction. Over the last two weeks, upwards of 50 inches of rain displaced hundreds of thousands of Texas residents and severely damaged the area's grid, resulting in significant power outages.
With tropical storms and hurricanes of this size, power outages are inevitable. The Texas utilities, along with support from utilities across the United States, are working tirelessly to safely restore power as quickly as they can.
Natural disasters like this are a reminder of how important it is to strengthen our grid to best prepare for the worst.
To support those affected by the storm, S&C made a $25,000 contribution to the American Red Cross to aid in the overall relief effort. We have also been hard at work to manufacture the essential equipment needed to get the grid in Texas and the other states affected by Hurricane Harvey back to full operation.
S&C has a long history of working hand in hand with our customers during major weather events. Before Hurricane Harvey reached land, S&C began ramping up production for such essentials as fuse links and pad-mounted switches. We have prioritized the delivery of this equipment, and our world-class manufacturing teams are working tirelessly to support our customers' needs. These products are already being installed to help bring the lights back on.
The recovery from Harvey will take time, and S&C is dedicated to doing whatever we can to help.


Expert
Publication Date
September 7, 2017