Maintaining Power While Testing Microgrids is Often Critical
Back to Top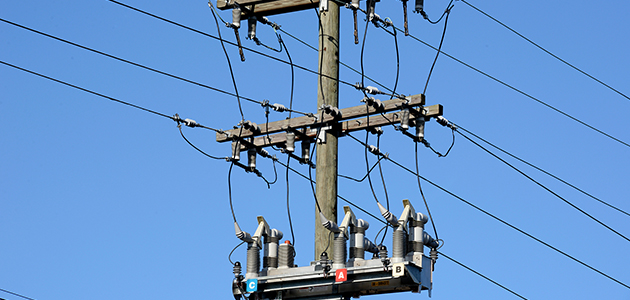 With microgrid construction growing, many projects involve situations where electricity supply and load have existed for a long time. Because microgrids often support critical functions, their inherent purpose is to maintain power when one source of generation fails because another source is available to back it up.
But once a microgrid is constructed, how does one make sure the backup generation will work properly without risking an outage? In critical facilities, you can't risk microgrid equipment or microgrid source failures.
A lot of people don't consider the inherent potential outage risks with newly connected microgrids. That's why testing is so important; installations don't always work the first time they're switched on. So, any sort of risk mitigation is going to go a long way, especially with the higher-impact microgrids.
Some solutions involve working after hours and scheduling outages, which adds another layer on to your testing. Another testing solution, which is more costly but necessary when maintaining power is necessary, is to install bypasses. If your microgrid can connect to the main grid and disconnect, some physical device is used to open and close that connection. By installing a switch, a fused disconnect, or cable jumpers to bypass that interconnection device, you can test the device's ability to open and close at will, and you avoid losing power to a critical facility while assessing the equipment. S&C used such a bypass strategy when it tested the use of an IntelliRupter® PulseCloser® Fault Interrupter as the interconnection device for the Oncor microgrid in Lancaster, Texas.
We're strong advocates of such a testing strategy. You don't want that exposure of counting on a disconnect to open and close the first time it's put in use only to find the microgrid doesn't turn on. If you bypass the disconnect, you have a lot more flexibility to test the equipment before counting on it to work as designed.
We recommend a similar concept when retrofitting older generation equipment. Let's say you have a facility with 10 generators and you want to include them in a microgrid. You'll need to add microgrid technology to these generators to make that plan work.
Bypassing comes into play here as well. We will use portable generators to bypass the original generation source while we retrofit the existing equipment to make it microgrid-capable. IPERC, an S&C wholly owned subsidiary, is using such a strategy as it builds and tests the Fort Belvoir (Va.) microgrid for the U.S. Army.
We at S&C would be interested in learning about your microgrid testing experiences and concerns. Please let us know in the Comments below.




Expert
Publication Date
September 12, 2017