Some Tips to Avoid Many Nuisance Fuse Operations
Back to Top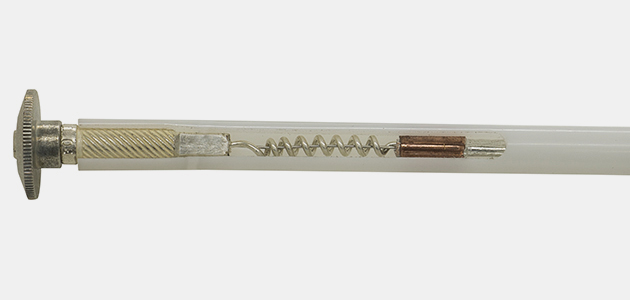 Virtually every utility has faced the frustration of a distribution fuse link on a utility feeder blowing for no apparent reason. The resulting outage is both time-consuming and expensive to repair, and it can lead to unhappy customers.
Many people believe nuisance fuse-link operations are somehow caused by poor design or sloppy assembly. And while significant differences exist between manufacturers in the design and quality of their distribution fuse links, utilities can eliminate many nuisance outages simply by doing three basic tasks:
Fully tighten the fuse link's removable button head. If you don't tighten the button head all the way down and the upper terminal is not sticking out in the middle, there will not be a good current transfer from the fuse tube cap to the fuse link. This is because the current will flow through the upper terminal threads, which is not a good. For proper current transfer, you want to make sure the current is following the proper course through the solid fuse-link upper terminal.
Fully tighten the fuse tube cap. In this case, tightening the cap by hand won't cut it; you'll have to go back to your toolbox and grab a wrench.
Fully tighten the fuse link into the arc-shortening rod. This applies if the fuse tube is so equipped.
If any of the three tasks above isn't done properly, a high-resistance current-carrying joint or "hot spot" can be created. In the significant tests we've done using an infrared camera, the resulting photos show how, when the above tasks aren't done properly, the fuses can run hot. The excess heat will cause the fuse link to behave as though it is heavily preloaded, which will result in a dramatic shift in the fuse link's minimum melting curve. Under these conditions, a transient current that would not normally affect the fuse link will cause it to blow unexpectedly.
The thermal run-away can occur in virtually any fuse link application; it's most common on lateral fuses and especially capacitor-bank fuses because the continuous currents are higher in these applications than they are for transformer-fusing applications.
A little extra time and attention to detail applied to installing fuse links can go a long way in minimizing nuisance outages caused by improper fuse-link operations.
I'd be interested in learning whether you've had nuisance fuse-link operations and whether applying the above suggested tasks helped you to avoid future fuse-link related nuisance outages.
Expert
Publication Date
December 8, 2017