Back to Top
At S&C, everyone is essential.

We believe diverse, inclusive teams empower each other to innovate and do their best work. Together, we drive for equity to build meaningful, challenging careers and to care for our communities and each other. We celebrate our successes, learn and grow from our mistakes, and inspire each other to create the grid—and workplace—of the future.
Diversity
With team members across the globe and spanning five generations, S&C embodies a culture of respect for all people, regardless of ethnicity, gender identity, age, sexual orientation, or diversity of thought.
Race
58% of S&C's U.S. workforce is racially diverse. When analyzing hourly and salaried team member populations separately, the racial diversity of these groups is 75% and 40% respectively.


32% of team members in leadership positions are racially diverse.


54% of new hires are racially diverse.
Gender
19% of S&C's global team members are women. When analyzing hourly and salaried team member populations separately, the gender diversity of these groups is 16% and 23% respectively.


18% of team members in leadership positions are women.


26% of new hires are women.
Age
48% of global team members are Millennials or younger.


28% of global team members are Generation X.


24% of global team members are Baby Boomers or older. - Team member ages range from 19 to 85 years.
S&C continues to prioritize several initiatives to increase the overall diversity of our workforce, including:
Broadening our talent pools and developing strategic relationships to attract diverse candidates

Increasing awareness of and participation in our team member affinity groups, development programs, and other resources to help maintain the diversity of our existing workforce and provide a place for team members to feel appreciated, accepted, and supported
While we are proud of the progress we have made, we recognize there is still work to be done. Looking ahead, we will continue to take action to increase the overall diversity of our workforce, especially within leadership teams and salaried positions.
Equity
S&C's team members are the key to our success, and we believe career advancement and professional growth opportunities are one of the best methods for advancing equity. With that in mind, S&C operates the following development and leadership training programs:

Work Elements
This skills-based, on-the-job training program promotes upward career mobility for production team members while striving to ensure competitive wages. The Work Elements program reinforces our culture of performance and versatility and builds skill flexibility and knowledge.

Hand Raise Application
This online platform enables production team members to "raise their hand" for additional development and growth opportunities. When paired with our Work Elements program, the Hand Raise application is a tool for team members to accelerate their career growth.

Development Planning
Development plans encourage conversations between team members and leaders to identify career goals and skill-building opportunities and then create action plans to address those objectives.

Leadership Experience
This three-phase program (Launch, Elevate, Accelerate) supports team members throughout their leadership journey, helping leaders understand their strengths and leadership styles through ongoing coaching and support.

Operational Excellence in Leadership
Rolled out in 2021, this program allows production floor leaders to develop skills through on-the-job coaching in problem-solving and operational improvements.
Inclusion
Taking care of team members, in alignment with S&C's core values and guiding principles of "Respect for People," involves making sure all voices are heard and valued, no matter their racial or ethnic background, gender identity, or other diverse status. To foster this culture, S&C has several affinity groups centered around diversity and inclusion: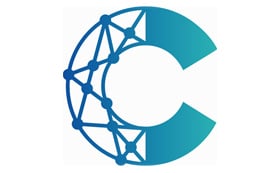 S&C Connects
Helps young team members realize their voices as owners of S&C and empowers them to connect with S&C's people, business, culture, and history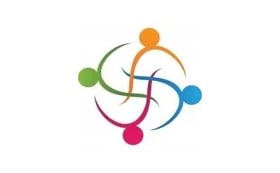 Inclusion, Diversity, Engagement & Awareness
(I.D.E.A. Group)
Promotes and maintains a diverse and inclusive work environment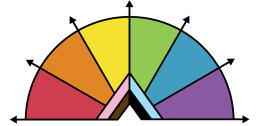 Spectrum
Fosters a safe, supportive environment for LGBTQ+ team members, advocates for inclusive policy, and educates team members about the LGBTQ+ community and meaningful allyship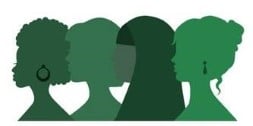 Women's Empowerment Group (WEG)
Provides all S&C women with opportunities to champion personal development and success in an open, supportive environment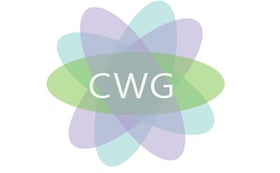 Canadian Women's Group
Facilitates professional development, encourages team members to exceed their own expectations through community empowerment, and creates a safe space by providing tools to enhance wellbeing and promote self-discovery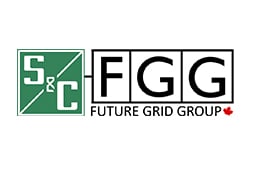 Future Grid Group
Promotes networking, career and personal development, and social activities for Canadian team members who are new in their careers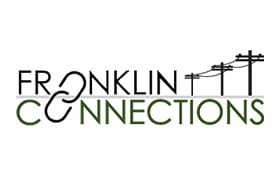 Franklin Connections
Encourages all S&C Franklin team members to share, engage, and learn through an inclusive environment in the areas of philanthropy, personal development, and social activities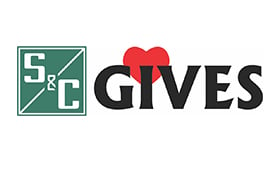 S&C Gives
Empowers team members to support causes, builds awareness of opportunities, and cultivates a volunteer network of philanthropically passionate S&Cers
Equal Opportunity and Respect in the Workplace
S&C supports diversity and equal opportunity in employment. All employment decisions are based on job-related criteria such as skill, ability, and experience.

S&C team members are expected to treat others professionally and with respect. They are also expected to maintain a working environment free from the damaging effects of harassment and discrimination on the basis of race, color, creed, religion, gender, age, sexual orientation, gender identity, national origin, disability, veteran status, or marital status.
Search for Openings
Help keep the lights on for billions around the world. Search our open jobs below.