A Formula Emerges for Utility Performance Success
Back to Top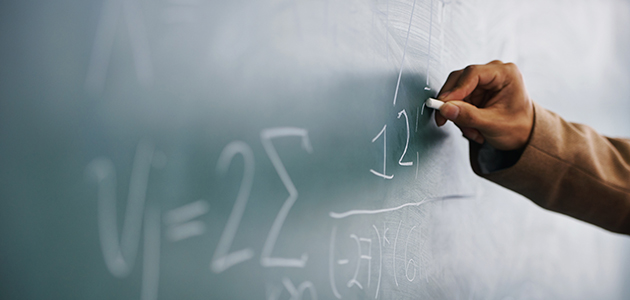 Utilities are under a lot of pressure to increase their performance. That means coming up with innovative ways to align operational cost controls with improved customer satisfaction by decreasing how often power goes off and reducing outage times when they do occur. Instilling change within a utility environment, however, can frequently be difficult. Still, some commonality from change success is beginning to emerge.
The action plan for success commonly involves:
Clarifying the goals: Make sure the project goals are clear, including any pertaining to corporate social responsibility.


Assigning a champion: It is imperative that an organization has an empowered champion to drive the project.


Communicating a strategy: Efficiently communicate the strategy for success to all team members involved.


Baselining the existing system: A baseline is necessary from which to measure success. This baseline begins with the most recent performance.


Measuring results and celebrating success: When the results are in, be sure to share successes inside and outside the organization.
Two examples can be used to illustrate this: ENMAX Power Corporation in Alberta, Canada, and Florida Light and Power (FPL). With ENMAX, significant reliability improvement benefits were recently realized that have saved customers 602,000 interruptions and 32.1 million minutes of interruption over the past 15 years. FPL turned to automated devices to improve its power reliability.
If we step back and ask why ENMAX was successful, it really started with a vision from top management and a goal to improve. ENMAX was also wise in appointing an internal champion to ensure all the tasks needed to see the project through, including setting and monitoring baselines for success, were resourced and completed.
Often, utilities forget to measure and quantify the benefits of the systems they install and compare the results against their original vision. As the ENMAX's performance example illustrates, it's important for utilities to always keep track of why they invested and to track against that investment by illustrating how it's good for customers, the shareholders, and team members.
ENMAX carefully documented how its system was performing. It created a performance threshold where the customer was first. The utility knew customer minutes saved needed to be translated into benefits to the customer. Then, it built that threshold into its conversations with regulators, shareholders, and leaders, and populated it into the company's business plan. In doing so, ENMAX successfully convinced the regulators there was a worthwhile investment there. The utility then used the threshold criteria as the basis points for it decision criteria.
Indeed, baselining is important. We all talk about change and the need to change, then we go and embark on change. But typically we forget where and why we started.
FPL was aware of this, and much of its success stemmed from how it maintained its vision along the way. The utility also started with a vision from the top. It then empowered a champion and aligned and engaged the stakeholder groups across the organization to build internal momentum and sustain it. To measure success across operational performance, reliability, and customer satisfaction, it developed a scorecard that reflected the initial vision, the project driver, and the benefits from its investments.
I'd be interested in learning your views on the common traits for utility performance when success is driven by change.




Especialista
Data de Publicação
novembro 8, 2017