Buy More and Pay Less: Controlling What is Outside Your Building
Back to Top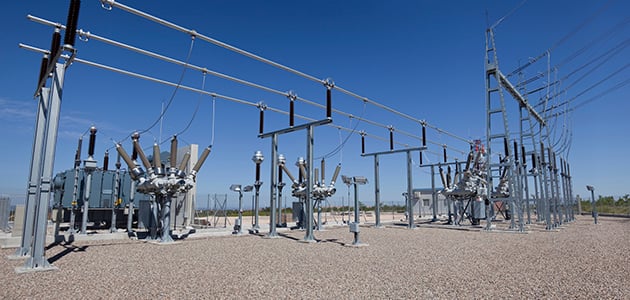 Utility-built substations have a power-control dilemma. The utility may be feeding power to the substation, which supports a mission-critical facility, such as a research center or a data center, but the mission-critical customer has no control over anything outside its facility.
So, what if the utility decides to design an "at-risk" substation with no thoughts concerning maintenance, monitoring, specifying superior components, or applying heightened security? What if something goes wrong? Who does that affect? The customer, of course.
We often suggest that large mission-critical customers design, build, and own their substation. That way, they control maintenance and can design in appropriate monitoring and security. They also control the quality of the equipment in the substation. They no longer have to worry about the transformer manufacturer that was picked—they go straight to the best transformer manufacturer and get world class equipment. Now nobody can experiment with the mission-critical customer-owned substation and, even more important, the utility can no longer add a new secondary customer to this substation.
The customer will now buy higher voltage from the utility (transmission voltage), which essentially costs less. That's because the higher the voltage, the fewer devices and interconnections required on the line, so the customer achieves a lower cost and better reliability.
However, the customer would need to partner with a substation expert to help it through the design/build because typically this expertise is not available within a mission-critical facilities team. We're thinking you should buy "lower cost" power from the utility at transmission voltage (138 kV and higher). You can then bring the voltage down to medium voltage in the substation (15-kV, 25-kV or 35-kV class) for distribution throughout the campus. Now, the mission-critical customer picks the equipment and design, does the maintenance at a time that fits its schedules, and owns the substation, ensuring appropriate security, monitoring and vastly improved reliability.
I'd be interested in learning your mission-critical facility experiences with utilities in the Comments section below.