The Value of a Full-Service Provider
Back to Top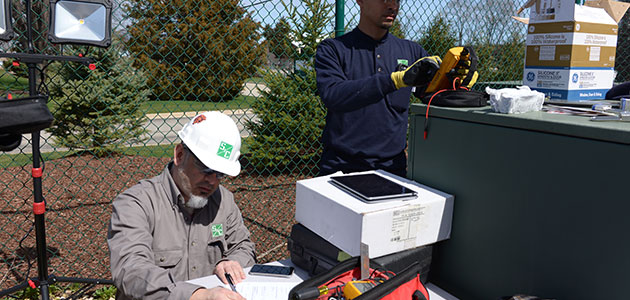 The electrical engineering industry is in a time of rapid change. Technology is evolving at an exponential rate and customers, as well as developers, are under more scrutiny to deliver projects with a high level of execution and financial efficiency. Therefore, selecting project partners with the right experience and expertise becomes crucial.
For example, say you've decided to purchase a new home security system. Many reliable companies that provide this product also offer installation and support services. You initially plan to purchase all the components and do the installation yourself because this will reduce your upfront cost. However, there are drawbacks to this plan. First, you may not have the knowledge and proper training needed to select the proper number of sensors and install them in the right places. You might inadvertently purchase too many or too few sensors to be efficient, and then, due to your lack of training and familiarity with the software, you could make errors in the installation process, rendering your system ineffective.
After some careful deliberation, you realize the only way to ensure your security system is purchased, installed, and set up properly the first time is to use the provider's installation and support services. Even with the extra cost, their skills, knowledge, and expertise bring more value to the final installation by ensuring the system functions properly and without any hassle. You conclude it is worth the extra investment.
In the power-solutions industry, some companies claim to be a one-stop solution provider, but in reality, they hire a third party to do the work on their behalf. This results in potential risks, such as miscommunication, poor installation, project delays, and projects going over budget.
Having dedicated system-level engineers with application expertise is the most effective way to integrate products and solutions. As the power grid continues to evolve, we are seeing more opportunities for innovative solutions over the traditional grid system. When creating a complex system, you want to ensure the team behind your project has the full expertise, experience, and excellence to complete the project on time and on budget.
Service doesn't start and stop when the product is installed. Pre-installation services, such as equipment programming and factory acceptance testing, are integral to ensuring your product will be successfully integrated. Post-installation services, such as site acceptance testing and subsequent check-ups, should be done by trained professionals who have in-depth understanding of products and integrated system functionality.
I'd be interested in learning your thoughts on this topic in the Comments section below.