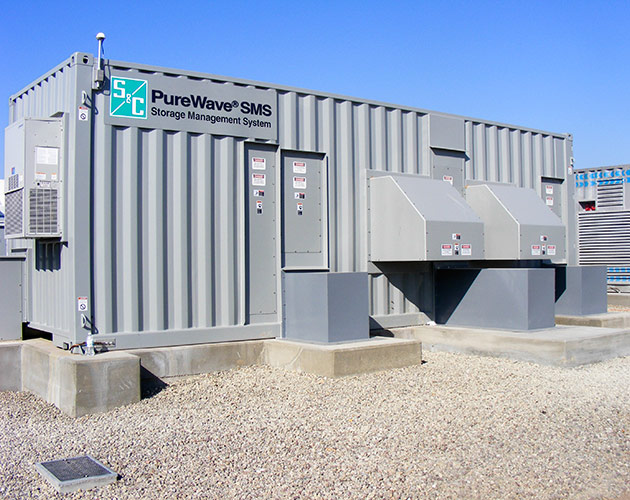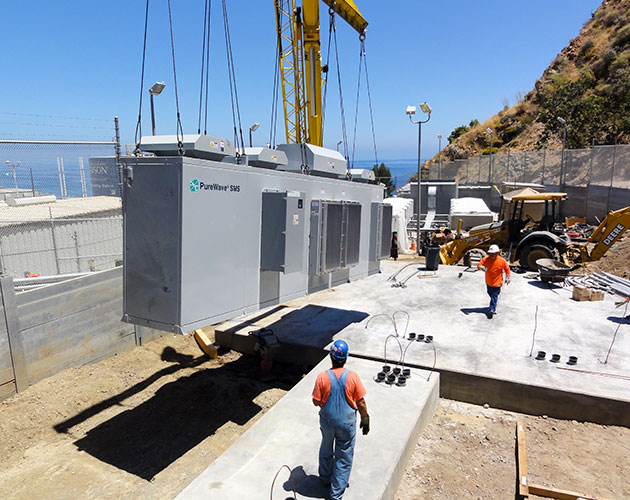 PureWave® SMS Storage Management System
Scalable system for applications needing over 1 MW of energy storage
The PureWave Storage Management System provides an interface between a stored power source and the utility grid
The PureWave Storage Management System (SMS) is an energy storage system designed for renewable energy grid optimization. As the energy storage economy grows, key technological needs such as reliability, modularity, and flexibility are prevalent for these systems. The design efficiency of the PureWave SMS exceeds these requirements and allows clean energy to flow at all times.
Features
The PureWave Storage Management System provides an interface between a stored power source and the utility grid. It consists of a master control system and a 2-MW/2.5-MVA power conversion system (PCS). The PCS is comprised of two inverters, each rated 1 MW/1.25 MVA. When coupled with stored energy, the PureWave SMS can charge the storage device from a utility source, or discharge the storage device to the utility source. When connected to a feeder, the PureWave SMS can supply VARs in response to an external command, or hold feeder voltage at a preset level. The PureWave SMS can also operate independently, supplying power to a load that is not connected to the utility.
Megawatt-hours of energy storage for Smart Grid applications
Very high efficiency
Fully digital control system
Better utilization of renewable energy
With S&C's IntelliTeam

®

SG Automatic Restoration System, provides dynamic islanding capability
Automatic or remote SCADA control
Turnkey installation and project management for smooth integration into utility system
Individual PureWave SMS units can be operated in parallel up to 20.0 MW/25 MVA, with the outputs of the units connected to a common bus at medium voltage. Two or four PureWave SMSs are housed in a single ISO container for outdoor installation. Each 2-MW block contains two dc circuit breakers, two ac circuit breakers, two PCSs and controls. The output of the PCS is a 480-V delta connection that can be connected to a delta or wye transformer. If it is necessary to supply single-phase loads when the utility source is not present, a delta connection must be used.
Ratings
Current Source AC Ratings
Power Nominal, Per Inverter
-1 MW (charge) to +1 MW (discharge)
VA Nominal, Per Inverter
1.25 MVA
Voltage
480 Vac ±10%
Current Nominal
1504 A
Frequency Range
58.5 to 61 Hz or 48.5 to 51 Hz
Current Harmonics
Less than 5% of nominal current if voltage distortion is less than 5%
Voltage Source AC Ratings
Power Maximum
2.0 MW
VA Maximum
2.5 MVA
Voltage
480 Vac ±3%
Current Maximum
3008 A
Frequency
60 Hz ±0.1 Hz
Voltage Harmonics
Less than 3% if load current
harmonic distortion is below 5%
DC Input Ratings (each of the two inputs)
Voltage
460 Vdc to 800 Vdc
Current in Current Source Mode
-1145 A dc (charge) to 1150 A dc (discharge)
Current in Voltage Source Mode
0 to 1374 A dc (discharge—up to 100 seconds above 1 MW)
Ripple Current
Typical
Ripple Voltage
Less than 4 volts RMS
Environmental Ratings
Temperature
-40°C to +40°C without derating
Humidity
0 to 100% condensing, including rain
Maximum Altitude
1000 Meters without derating
Seismic Rating
Zone 4
Control Power Backup
UPS, minimum 5-minute backup of all controls needed for data and control of PCS
Time
Time Source
Integrated GPS. An offset from UTC can be applied to move to local time
Applications
PureWave SMS for Renewable Energy. Solar and wind energy are intermittent power sources that the grid must accept whenever available. During absences of sun or wind — when these sources are not generating — replacement power must be provided. The PureWave SMS can store the power when it's produced, and then use that energy for generation ramp-rate control, output-smoothing, or time-shifting.
Grid-Scale Energy Storage. The PureWave SMS can deliver up to 2 MW of stored energy to the grid from any type of battery storage system.
Islanding. When applied with S&C's IntelliTeam

®

SG Automatic Restoration System, the PureWave SMS can be used in remote areas, as an energy source during power outages. Upon loss of utility power, IntelliTeam SG re-configures the distribution system and uses the stored energy to serve local customers — now isolated from the utility — for as long as 7 hours.
Peak Shaving. During high demand periods, the PureWave SMS can provide full output for up to 7 hours. This reduces the system peak, deferring the need for capacity additions on the distribution or transmission system.

Ancillary Services
Frequency Regulation. This is mainly provided by ramping generation assets up and/or down. Frequency regulation is a power storage application of electricity storage that has been identified as one of the best values for increasing grid stability without being considered an energy arbitrage play.
Spinning Reserve. One of several reserve options, a spinning reserve is generation capacity that is online but unloaded. This reserve can respond within 10 minutes to compensate for generation or transmission outages. Spinning reserves are the first type used when shortfalls occur.
Frequency Response. This allows for autonomous sensing of frequency deviations and then either charging or discharging the battery to correct those deviations.
Installations
Below are a few examples of PureWave SMS installations completed by S&C.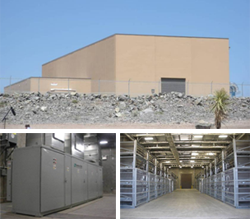 Customer: American Electric Power (AEP)
Project Location: Presidio, Texas
In-service Date: September, 2010
Project Description:
---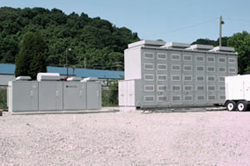 Customer: American Electric Power (AEP)
Project Location: Chemical Substation, Charleston, West Virginia
In-service Date: June, 2006
Project Description:
1.0 MW, 7.2 MW-hour Sodium-Sulfur Battery Storage System
Turnkey installation by S&C Power Systems Services
Peak Shaving for 20 MVA Station Transformer
---
Customer: American Electric Power (AEP)
Project Location: Balls Gap (future substation), Milton, West Virginia
In-service Date: November, 2008
Project Description:
2 MW, 12 MW-hour Sodium-Sulfur Battery Storage System
Turnkey installation by S&C Power Systems Services
Peak Shaving and Islanding Demonstration with IntelliTeam® II Automatic Restoration System controls
---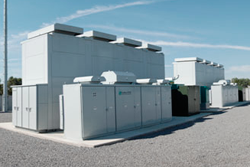 Customer: American Electric Power (AEP)
Project Location: Citizens Substation, Bluffton, Ohio
In-service Date: October, 2008
Project Description:
2 MW, 12 MW-hour Sodium-Sulfur Battery Storage System
Turnkey Installation by S&C Power Systems Services
Peak Shaving and Islanding
---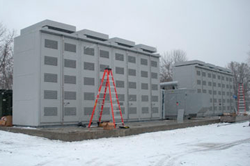 Customer: American Electric Power (AEP)
Project Location: East Busco Substation, Churubusco, Indiana
In-service Date: December, 2008
Project Description:
2 MW, 12 MW-hour Sodium-Sulfur Battery Storage System
Turnkey Installation by S&C Power Systems Services
Peak Shaving and Islanding
---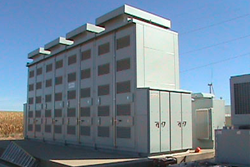 Customer: XCEL Energy
Project Location: Rock County Substation, Beaver Creek, Minnesota
In-service Date: November, 2008
Project Description:
1 MW, 6 MW-hour Sodium-Sulfur Battery Storage System
Turnkey Installation by S&C Power Systems Services
Peak Shaving, Wind Farm Output Smoothing, Energy Dispatching and Arbitrage