S&C Recognizes Its Corporate Responsibility on Earth Day and Beyond
Back to Top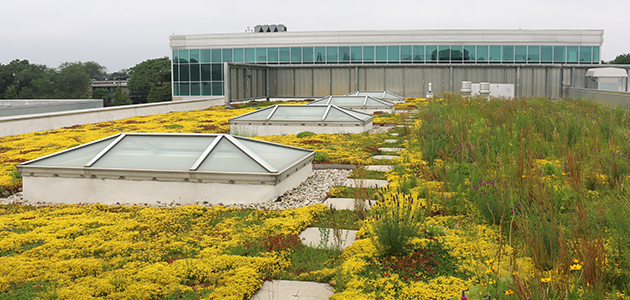 Earth Day, which occurs on April 22, signifies an important day at S&C. Not only does it serve as a reminder that we must always strive to conduct our business in a manner beneficial for our fellow citizens and the planet, but it also is the time when we publish our sustainability update, now named our "Corporate Responsibility Report." This report documents our commitment not just to our local communities and the world at large, but to our valued team members globally as well.
This year's report focuses on S&C's activities and accomplishments in 2017. From using safe and environmentally sound manufacturing practices to helping integrate renewable energy resources into the electric power grid, our actions consistently reflect our commitment to sustainability. The report covers not just our environmental footprint, but also the holistic focus we place on the well-being of our diverse workforce, where racial and ethnic minorities now account for 54% of our U.S.-based team-member owners and where our global team members lead our efforts in regions of new and exciting growth.
Corporate responsibility also means being supportive to local institutions. The S&C Foundation spends more than $1 million each year supporting community development and health services, arts and culture, and education. S&C also encourages our team members worldwide to contribute their time and resources to worthy causes in their local communities.
Our focus on the broader elements of corporate responsibility has not diminished our continuing work on sustainability. S&C's main campus in Chicago diverted 94.4% of waste from landfills—an all-time record. Moreover, our water, natural gas, and electricity use also continue to trend downward, while production of hazardous air pollutants was minimal at 0.09 tons.
My President's Message in the 2017 "Corporate Responsibility Report" summarizes additional insights on our 2017 performance, while the report itself goes into greater detail on the activities of S&C's operations worldwide aimed at making the company a responsible, caring community member.
I invite you to read our 2017 "Corporate Responsibility Report" and welcome your reactions in the Comments section below.
Expert
Publication Date
April 20, 2018