Students & Prospective Job Candidates, Beware of Money-Transfer Fraud
Back to Top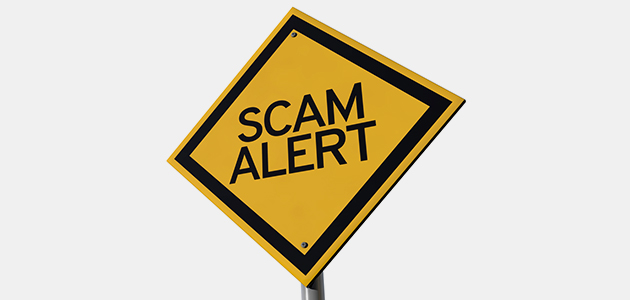 If you're a student, one of the biggest accomplishments you can achieve outside of earning your degree is lining up a job. Students are eager to apply the theories they've learned in the classroom to add value to a company. Unfortunately, criminals are targeting these students with fake jobs in order to defraud job seekers. The Better Business Bureau has an article discussing this type of fraud, which often starts with a job posting on campus or even on campus-sponsored job postings.
Once a student replies to the posting, the scammer often will offer the position with little to no interview process. They then commit fraud by sending the student a fake check as a signing bonus or other upfront payment. Sometimes the criminal will ask for money upfront related to pre-employment testing or to secure employment. In both situations, by the time this is discovered, students are victimized out of hundreds to thousands of dollars.
In these scams, criminals will use the name of legitimate or fake businesses, but it is important for students, job candidates, and new hires to know that neither S&C Electric Company, nor any recruiting firm or placement agency working with S&C, sends unsolicited employment offers or charges job seekers fees of any kind.
Scammers often try to mimic the brands, websites, and email addresses of legitimate companies. Legitimate S&C team members, for example, have email addresses ending in @sandc.com. Do not trust emails from domains that use slight variations, such as @sandc.org or @sandc.net.
The Better Business Bureau article provides some tips for how to identify this type of fraud. If you, or someone you know, has been a victim of this type of fraud, the FBI recommends reporting the incidents using the online form with its Internet Crime Complaint Center. Additionally, when victims of this fraud provide their Social Security number, they are sometimes at risk for identity theft. The Federal Trade Commission has a site dedicated to reporting identity theft and a plan of action for recovery.
If you ever have any question regarding the authenticity of any recruiting communication purportedly sent by S&C Electric Company, please call our recruiting team in Chicago at (773) 338-1000 or contact us through our website at sandc.com.
Expert
Publication Date
November 3, 2016