Utility Growth and a Reduction in Customer Electricity Bills? Blame It on RIIO
Back to Top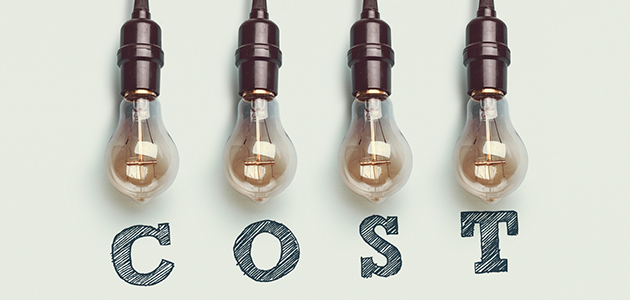 Envision a world where electricity distribution network operators have enough money to operate, maintain, and grow their operations to the point they can reduce consumer electricity bills. A UK price-control framework introduced in 2015, called RIIO, aims to turn this dream into a reality.
The Office of Gas and Electricity Markets, or Ofgem, created RIIO, which stands for Revenue=Incentives+Innovation+Outputs. At its core, RIIO's objective is to encourage network operators to return money to customers by making the right business decisions.
In its simplest form, RIIO supports the transition to a sustainable energy sector and the delivery of long-term value from network services for existing and future consumers. It also recognizes political and other constraints, such as the government-introduced de-carbonization element, the importance of keeping the lights on, and the budgetary difficulties associated with aging assets. Effectively, Ofgem designed RIIO to change behavior.
RIIO has six output areas: reliability, safety, customer service, connection facilitation, and environmental and social obligations. Reliability plays a key role in the associated measures and incentives. However, reliability is not just measured solely in terms of SAIDI and SAIFI. Network operators also must consider other aspects, including equipment end-of-life issues (asset management) and resiliency in network design. This includes planning for traditionally rare extreme weather events occurring sooner and not later, and investing where they can get the biggest bang for the buck.
Consumers get their bill reductions through declines in the utility's total cost of investing in, owning, and operating network equipment. Many network operators earlier based their capital expenditures on the industry average cost for devices, such as an 11-kV recloser. This encouraged them to pursue the lowest initial cost for equipment, knowing in future regulation periods they could request budgetary funds—covered by their customers—to maintain, refurbish, and replace prematurely aging switchgear.
Ofgem realized this was not the best long-term value for existing and future customers, so, under RIIO, it combined utility capital and operating budgets to encourage consideration of the best lifetime cost using a total expenditure model. Whereas normally a utility would plan to spend $10,000 in capital expenditures on a piece of equipment but then spend $500 per year in operation and maintenance costs, RIIO encourages it to spend $12,000 on an alternative piece of equipment that requires no maintenance, earning a total savings over 8 years of $2,000.
Under RIIO, savings in total expenditure are shared between the network operator and its customers. The share retained by the network companies depends on the quality of their business plan submissions to the regulator. For example, Western Power Distribution, which submitted high-quality plans to Ofgem, gets 70%, and 30% is returned to the customer. This drives improved efficiency and reductions in customer electricity bills as utility capital buying becomes smarter. Considering how much equipment utilities own, over time those savings can add up quickly through the pursuit of the best long-term value, both for the network operators and their customers.
I'd be interested in learning your thoughts on RIIO and his its process works. Please feel free to leave a comment below.
Expert
Publication Date
May 13, 2016