The UK's Move for Smarter Grid Investment
Back to Top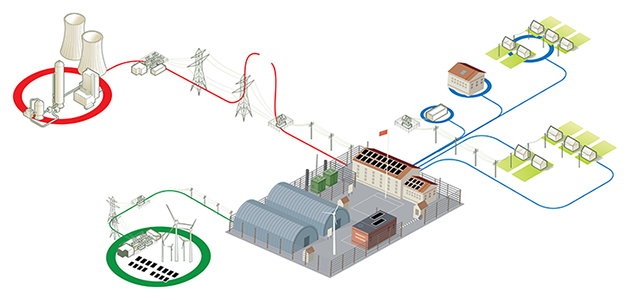 As I explained in an earlier blog item, the UK Office of Gas and Electricity Markets, or Ofgem, created RIIO to encourage distribution network operators to return money to customers by making the right business decisions and to facilitate the transition to a low-carbon economy. However, RIIO, which stands for Revenue=Incentives+Innovation+Outputs, also serves as a utility model that evaluates the business impact of various grid-investment options.
For example, when an electric utility is faced with upgrading a substation because of load growth, the model evaluates demand response and energy storage alongside traditional upgrades. This is a new way of thinking. Recognizing the complexity of the challenge, Ofgem created a number of measures that act as both incentives and penalties. The expected impact is to change behavior.
Through RIIO, Ofgem expects a 6% utility return on investment (ROI) for grid upgrades. A utility could outperform and earn more, but badly run companies who underperform run the risk of getting a significantly lower ROI. RIIO supports a "pancake" principle, where a utility obtains value by maximizing as many main output measures as possible. So concentrating on a single item, such as improving customer minutes lost under the Interruptions Incentive Scheme or improving performance under the Customer Satisfaction Incentive, will not bring the desired ROI.
The significant behavioral changes brought on by RIIO resulted in project delays as utilities struggled to understand how they can operate within these new regulations and re-evaluated their options for investment. However, we are seeing changes in utility innovation spending, with a significant emphasis on specific business problems the innovation is trying to solve. This "no regrets" innovation approach means that, though technology pilots can be successful, that's only the case if utilities prove out the business benefit and deploy them as business as usual.
RIIO incorporates an emphasis on total lifetime cost that includes looking at asset life extensions and the ability to make existing legacy equipment more intelligent. This is resulting in a change from a "one-size-fits-all" approach favored by standard engineers to a solution that fits the immediate problem.
Another change is the emergence of service in this model. This can range from third parties being able to install and maintain these new solutions to financing options that reduce the cost of capital needed.
An interesting area that is still being developed is the concept of constraint-management zones. Several distribution network operators are asking for calls for tender that can solve constraints on the distribution network. Based on the responses to requests for proposal, the solutions offered range from demand response and energy storage to active network management and dynamic line switching. No single network operator has concluded what the best mix is, but all have concluded that in a lot of cases it will not be copper in the ground.
What are your thoughts on this issue?
Expert
Publication Date
June 7, 2016