Utilities Will Have Much to Tell About Their Grid-Performance Improvements—and Other Projections for 2016
Back to Top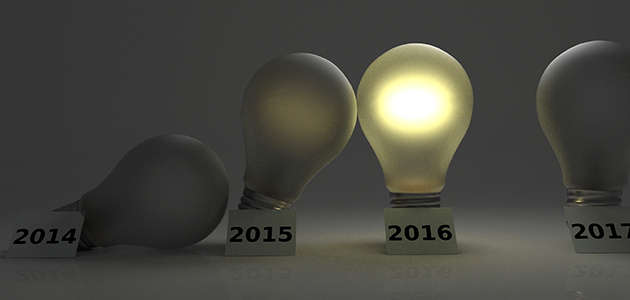 Congress' approval late last year to extend tax credits to the wind and solar industries for an additional five years will have two big impacts. First, it will allow for steady continued market growth. Secondly, it will provide solar and wind technology and supply-chain improvement additional time to approach the levelized cost of energy of other forms of generation.
The Solar Investment Tax Credit (ITC) extension will support an additional 20 gigawatts of solar power. The extension for wind tax credits will add nearly as much, an extra 19 gigawatts. The outcome will generate more than $73 billion of investment and supply enough electricity to power some 8 million U.S. homes, Bloomberg Business reports, citing Bloomberg New Energy Finance projections. That's a far cry from Bloomberg's earlier projections, which showed a sharp decline in new solar growth after 2016, when the ITC faced a significant reduction.
The solar industry faced a problem had there been huge rush to get things done this year. The transformer-order lead times had started getting long. Moreover, before the ITC was extended, contractor labor was getting tight, and there were huge risks to projects not being completed by the end of 2016. All this is eased with the ITC extension, which also will help to level the number of installations over the next few years as opposed to seeing a huge drop-off after 2016.
In the end, the Solar Energy Industries Association got exactly what it lobbied for. As I noted in an earlier blog item, I agree with the association's contention that five years, perhaps even less, would give the industry enough time so that project costs would fall to the point subsidies no longer would be necessary.
The Production Tax Credits (PTC) for wind are a bit more interesting. Through 2019, the solar market gets the full 30 percent ITC. The wind side gets PTC, with installations holding steady initially before decelerating in the later years as the tax credit slowly declines. Specifically, the PTC decreases by 20% for wind projects commencing construction in 2017, then decreases by an additional 20 percentage points each of the next two years—to a 60% reduction in 2019. So it certainly starts declining sooner than does the solar, whose ITC drops to 26% in 2020 and to 22% in 2021 before staying permanently at 10% in subsequent years.
The question I have is, how will the solar and wind markets develop in the coming years, now that the ITC and PTC extensions allow some time for further cost reduction and technology improvements? While wind has an advantage on the levelized cost of energy for larger projects, solar can be built competitively in sizes that allow for easier permitting and financing. Wind projects almost always tend to be bigger than solar projects, and in many U.S. places, most wind generation is at night, and solar generation is during the day.
So will utilities decide between wind and solar, or choose both? This issue will become increasing important as utilities look to buy renewable power, require it to meet their renewable portfolio standards (RPS), or have to buy some amount of renewable generation to replace coal plants that are shutting down.
How a utility makes the decision is going to be key for us to understand which of the two will prevail, or whether both will but in different segments of the market. To me those are kind of the unknowns and what we should be trying to understand better.
I'd love to hear your thoughts on the future of the wind and solar markets. Please leave your comments below.
Expert
Publication Date
January 28, 2016